Port & Company Embroidered Six-Panel Structured Twill Hat
Port & Company Embroidered Six-Panel Structured Twill Hat
Style #8880
This Port and Company cap has buckram lining in the crown, which makes for perfect embroidery and ensures a classic structured crown that keeps its shape. One size fits most and with velcro closure you can adjust the fit with ease. Place your custom embroidered logo on any of the excellent color options.

Features include:
- 100% cotton
- 80/20 poly/cotton blend for Neons colors
- Structured crown
- 6 panel cap
- One size fits most
- Adjustable velcro closure in back

Show More
Customer Reviews
93 Reviews
90 reviews by
Trustpilot
3 by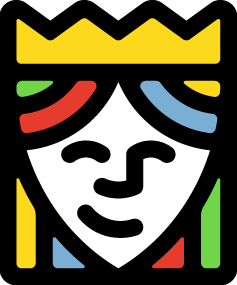 Queensboro
"Nice hat they looked great. Not top of the line but it gets the job do. Great value for the money completely happy with the fit, look and price."
by Michael C Knight


1 month ago
"Love this! "
by Charlene Finley


1 month ago
"Great price and great implementation "
by Zero Days To Expiration


1 month ago
"Queensboro goes above and beyond with their customer service. If you're ever unhappy, they'll make it right! They want you to have a perfect product which is the standard they have set as a company. The hats I received were all great colors and embroidery was top notch. Thank you!"
by Haulin Auss Geese Control LLC


1 month ago
"Hat is well made. But far more important was the embroidery. I had a difficult image of a complicated paint pattern on my Waco biplane. The first proof file wasn't quite right but the corrections were perfect and the hat looks great. Thanks. "
by Eric G.


2 months ago
"You can't find a better value than this hat. The embroidery work was top notch and the hat is a perfect price to wear yourself and always give some away to customers. It is a low profile hat (the way it sits on your head), I prefer than over hats with a high profile like a 59Fifty or something. Very happy with this hat!"
by KMACK


2 months ago
"As always perfect, thank for such great service "
by Robert


5 months ago
"Excellent quality, and great fitting hat."
by McClam & Associates Inc


5 months ago
"Great structured hat! "
by Shoot Mo Betta, LLC


7 months ago
"Value for the money based on my paying $7.95 at the time but now these are over $25.00 and not worth my business at this point. I had a full order in my cart of hat and apparel that has more than doubled overnight that I will not be purchasing now. Good company but their prices have gone above competitors at this point. "
by QC GUY


7 months ago
"This order was perfect, all of my items were done correctly and to my liking. Very happy with it. Thanks. Bruce."
by Bruce Ngo


9 months ago
"First-rate in quality of hats and especially the embroidery. I'll be back for more."
by The Photography of Kevin Alan


10 months ago
"very happy with product,,,very happy with company allso..will buy more"
by tomlison automotive


10 months ago
"very happy will reorder..thank you"
by tomlison automotive


10 months ago
"That hat itself is small but I have a big head and need a medium to large crown/profile hat. But the stitching was perfect size and quality. "
by Rob


11 months ago
"This is my 2nd order of this hat and am very pleased with the relocation of the embroidery stitching which had a tricky placement. the 1st order was small and a test. The 2nd order was 4 times the order quantity as Queensborso did a slight repositioning of the logo and they were all perfect. Thanks and when the grand opening next May comes, will order a substantial quantity as they will be given to students and parents as we open a new Skilled Trades Center for the school."
by Douglas Greene


11 months ago
"Logo and stitching is perfect. Price is fantastic and delivery time was great. I just chose the wrong hat. It has a low crown so it's small on me. I need something higher for my large dome and will order again just a different hat. "
by Rob


11 months ago
"I like structured Trucker caps, and these are much better than the unstructured hats we received the first time, which was due to my ignorance of the difference in the hat construction. These hats are very good but are still a low-rise crown cap. I do like the solid material rather than the mesh rear of the hat. Gave them out at our meeting last night and everyone liked their cap. I would rate them at a 4.5/5.0; as my preference is like the Richardson Trucker Cap as being superb. Embroidery was impeccable and never an issue, just wish the wording around the logo could have been included in the logo design."
by John Kirkpatrick


11 months ago
"This review is mostly about the embroidery rather than the hat. The hat is of very good quality for it's price point. I would rather have seen a buckle for the size adjustment but then again it is about price point. Every time I get an order from Queensboro I marvel at the quality of the imprint or embroidery work. This was no exception. An exact replica of the logo and completely taking up the allotted space. I have been doing business with Queensboro for almost a decade and have never been disappointed with any of my purchases. I purchased these hats as samples for a large (two day) event where I hope to generate additional orders. I will take these orders with confidence that additional duplicate items will be of equal quality. Thanks Queensboro."
by Big Ideas, unLTD.!


11 months ago
"Very good quality and packaging. The logo came out wonderfully. I will order more!!!"
by Countryside Properties, Inc


12 months ago