Queensboro Embroidered Women's AP3 All-Purpose Performance Polo
Queensboro Embroidered Women's AP3 All-Purpose Performance Polo
Style #1425 View Men's Style
Click Product Colors To Get Started
Click a color to select a product
For quality, versatility and value the Queensboro All-Purpose Performance Polo is in a class of its own. That is why it is our best-selling polo! Why do we call this shirt the All-Purpose Polo? It is 100% wrinkle-resistant and never needs ironing, so it is great for travelling. It is also 100% moisture-wicking and barely even needs to go in the dryer. The All-Purpose Polo is medium weight, so it feels fantastic while staying put or on the go. Finally, the fabric is slightly textured, so it wears and looks just right for professional, athletic or casual wear. This shirt is perfect for working indoors or out in the heat. An innovative fabric-dying process uses about 10% of the water normally required to produce garments, which is terrific for the environment, while at the same time creating 100% color fastness. The color of this shirt will not fade even after 1,000 washes! Our All-Purpose Polo is made in Ghana in an ultra-modern factory bringing much needed jobs to one of the most impoverished areas in the world. There are a lot of reasons other than its superior quality, versatility and value that can make you feel good about buying this great shirt.

Features include:
-100% polyester performance fabric
-Tag-free Queensboro label
-Moisture-wicking
-Wrinkle resistant
-Stain resistant
-100% color fast
-Knit collar
-V-neck with self-fabric collar
-Moderate length hemmed sleeve

Show More
Customer Reviews
95 Reviews
95 reviews by

Trustpilot
0 by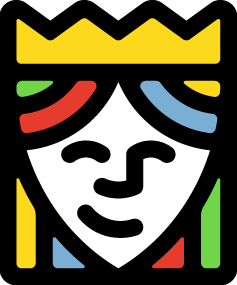 Queensboro
"Great product and great price"

by HEALTHY4YOU-NUTRITION


20 hours ago
"Thanks. Nice job"

by stedi power


3 days ago
"Great value "

by Maria May


1 week ago
"The ladies on our team love the comfort and fit of these shirts!"

by Blush by Brandee Gaar


1 week ago
"Excellent in every way. Customer service outstanding. "

by Midway Pizza


1 week ago
"Top Notch "

by STEVEN LEE


2 weeks ago
"Really nice "

by La Ranchera


2 weeks ago
"Great performance Polo very comfortable just fits a bit small"

by 1952


2 weeks ago
"Good product. I just have to get larger sizes"

by James


2 weeks ago
"As usual, top notch work, attention to detail, the right amount of communication and delivered on time!"

by A Matter of Motivation


3 weeks ago
"The product seems to fit true to size and the embroidery is spot on."

by Michael Champion


3 weeks ago
"Queensboro actually corrected a misspelling on my logo. Thank you guys so much"

by CJ's Pressure Washing


3 weeks ago
"The ladies love the shirts"

by Wayne County Railroaders Assn


3 weeks ago
"Great shirts at a great price"

by Fox Valley Christian Action


3 weeks ago
"Again, an excellent ordering process and support from everyone who was involved, including going as far as calling on the phone to make sure the order was correct."

by Moore Creative


1 month ago
"I'm very pleased with these shirts. These have a crisp, professional look that will represent my business well. I'll definitely order again!"

by Patricia Sawyer


1 month ago
"Great quality and value for price. Fast shipment. Ame earlier than originally planned."

by Avalon Church


1 month ago
"After reading a few reviews I decided to place my own order. And I'm glad I did. The shirts I ordered can out exactly as I expected and they look GREAT!! "

by Natoisha


1 month ago
"Nice quality shirts"

by McPoppin LLC


1 month ago
"The shirts are very lightweight, very good material .Better than I expected! Must buy"

by Kairos Unlimited Consulting


1 month ago