Queensboro Embroidered Women's AP3 All-Purpose Performance Polo
Queensboro Embroidered Women's AP3 All-Purpose Performance Polo
Style #1425 View Men's Style
Select Quantity, Sizes & Colors
For quality, versatility and value the Queensboro All-Purpose Performance Polo is in a class of its own. That is why it is our best-selling polo! Why do we call this shirt the All-Purpose Polo? It is 100% wrinkle-resistant and never needs ironing, so it is great for travelling. It is also 100% moisture-wicking and barely even needs to go in the dryer. The All-Purpose Polo is medium weight, so it feels fantastic while staying put or on the go. Finally, the fabric is slightly textured, so it wears and looks just right for professional, athletic or casual wear. This shirt is perfect for working indoors or out in the heat. An innovative fabric-dying process uses about 10% of the water normally required to produce garments, which is terrific for the environment, while at the same time creating 100% color fastness. The color of this shirt will not fade even after 1,000 washes! Our All-Purpose Polo is made in Ghana in an ultra-modern factory bringing much needed jobs to one of the most impoverished areas in the world. There are a lot of reasons other than its superior quality, versatility and value that can make you feel good about buying this great shirt.

Features include:
-100% polyester performance fabric
-Tag-free Queensboro label
-Moisture-wicking
-Wrinkle resistant
-Stain resistant
-100% color fast
-Knit collar
-V-neck with self-fabric collar
-Moderate length hemmed sleeve

Show More
Customer Reviews
116 Reviews
116 reviews by

Trustpilot
0 by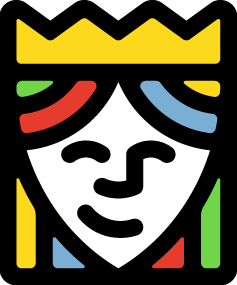 Queensboro
"Love the individual wrapped packaging "

by jnt


3 hours ago
"Poor quality but acceptable for the money "

by MSL Housekeeping Services


5 days ago
"Comfortable fit with clear logo looks great!!!"

by Mojave Apparel


1 week ago
"We like these shirts for ourselves and our employees. They look great and are VERY comfortable to wear. My only fault with them is you have to be careful not to snag the material, it does snag easily (that's the only drawback)"

by Galaxie Skate Center LLC


1 week ago
"Great !!! Ordering More !!!"

by PrincessPearls Teen Mentoring


3 weeks ago
"Great shirts for the money. Love the women's cut. Came on time. Look really nice. "

by Century 21 DePiero


3 weeks ago
"I order 6 shirts in 2 colors (3) black and (3) white.The black is my absolute favorite breathable and not see through. The white on the other hand is very see through and thin. Overall I would recommend darker colors it's well worth it for a more professional look. "

by Jasmine's Helping Hands LLC


4 weeks ago
"Material is very thin"

by Pam Puleo-Aitken


1 month ago
"will continue to use for all our uniform needs"

by United Medical Logistics


1 month ago
"Love this shirt! I would recommend Queensboro to anyone looking for Quality merchandise and embroidery."

by Deborah Bowsher


1 month ago
"Great shirts, wear well"

by Bark Busters Home Dog Training


1 month ago
"Nice dry-fit feel. Light & comfortable. Thanks! "

by Steven Papendick


1 month ago
"Really nice Tshirts...."

by La Ranchera


1 month ago
"The women's embroidered polo shirts turned out even better than expected! I have ordered men's polos as well from Queensboro. Love it all. "

by Travis Hartman


1 month ago
"The product was right on - Thank You! "

by Music Education Centers of Rochester


1 month ago
"I finally decided to get a professional-looking shirt for making deliveries for my business. The logo is quite detailed and I was unsure if it would need significant altering but Queensboro did it perfectly. I am so happy with it! Thank you."

by Katrina


1 month ago
"light weight and soft material. I would recommend ordering a size up when in doubt because they are somewhat fitted."

by Dearing House


1 month ago
"They were communicative and worked with me the best they can. When i finally received my order i was super happy overall. Thank you so much Queensboro"

by L&B Cleaning Services


2 months ago
"I am very happy with the product, I recommend it to everyone, excellent prices and very good quality. Thanks for everything."

by OC House Cleaning


2 months ago
"Absolutely LOVE the shirts. Feels so soft against my skin. I even wear it when I have no work or anywhere to go. Teehee. Thank you so much for great quality!!"

by Flourish Concierge & Errand Service, LLC


2 months ago