Queensboro Embroidered Men's AP3 All-Purpose Performance Polo
Queensboro Embroidered Men's AP3 All-Purpose Performance Polo
Style #1424 View Women's Style
Select Quantity, Sizes & Colors
For quality, versatility and value the Queensboro AP3 All-Purpose Performance Polo is in a class of its own. That is why it is our best-selling polo! Why do we call this shirt the All-Purpose Polo? It is 100% wrinkle-resistant and never needs ironing, so it is great for traveling. It is also 100% moisture-wicking and barely even needs to go in the dryer. The All-Purpose Polo is medium weight, so it feels fantastic while staying put or on the go. Finally, the fabric is slightly textured, so it wears and looks just right for professional, athletic or casual wear. This shirt is perfect for working indoors or out in the heat. An innovative fabric-dying process uses about 10% of the water normally required to produce garments, which is terrific for the environment, while at the same time creating 100% color fastness. The color of this shirt will not fade even after 1,000 washes! Our All-Purpose Polo is made in Ghana in an ultra-modern factory bringing much needed jobs to one of the most impoverished areas in the world. There are a lot of reasons other than its superior quality, versatility and value that can make you feel good about buying this great shirt.

Features include:
-100% polyester performance fabric
-Tag-free Queensboro label
-Moisture-wicking
-Wrinkle resistant
-Stain resistant
-100% color fast
-Knit collar
-3-button placket with dyed-to-match buttons
-Classic length hemmed sleeves

Show More
How To Measure
| | | | |
| --- | --- | --- | --- |
| | S | M | L |
| chest | 35-37 | 38-40 | 41-43 |
| sleeve | 33 | 34 | 35 |
| neck | 14 - 14 1/2 | 15 - 15/12 | 16 - 16 1/2 |
| | XL | 2XL | 3XL |
| chest | 44-46 | 47-49 | 50-52 |
| sleeve | 36 | 37 | 38 |
| neck | 17 - 17 1/2 | 18 - 18 1/2 | 19 19 1/2 |
Customer Reviews
237 Reviews
237 reviews by

Trustpilot
0 by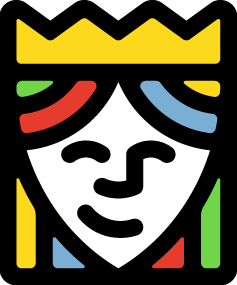 Queensboro
"Great deal. Queensboro did an excellent job of duplicating our logo on a really nice shirt. The shirt itself is very comfortable and breathable; however, it is very susceptible to 'picks' or snags from simple things like velcro or hangnails. This results in the shirt looking poor quality because of the strings hanging from picks and such."

by Robert Hites


2 days ago
"These shirts are wonderful! I own a roofing company and my employees are hard on shirts. I need polos that can be washed over and over and hold up. I think I've found the winner. Thank you! "

by Patriot Roofing Company


2 days ago
"Absolutely love it!"

by Robert Knowles


2 days ago
"Material is very thin"

by Pam Puleo-Aitken


3 days ago
"Great product and good turnaround!!"

by Bishop W. James Thomas, II


5 days ago
"Excellent shirts and amazing value for the price ... great at presenting our image to clients cannot say enough about the service and support of the Queensboro team"

by Cumberland Engineering


1 week ago
"Outstanding product and service"

by John Miller


1 week ago
"The shirts fit great and the logo was perfect!"

by Deborah Bowsher


1 week ago
"Absolutely amazing. Perfect feel and fit!! Pleased and satisfied with the purchase!!😍"

by gloria Pearson


2 weeks ago
"Professional service we love it"

by Marlon Lagos


2 weeks ago
"Light, dry-fit feel. Good seams & stitching. Embroidery perfect."

by Steven Papendick


2 weeks ago
"Tshirts are perfect "

by La Ranchera


2 weeks ago
"Good fit and nice looking. Easy to launder. "

by Gary Barraco


2 weeks ago
"Very nice shirts. Fit perfect and you can't beat the price!"

by Masonboro Advisors


2 weeks ago
"Purchased 5 of these shirts for one of my businesses. White (2), blue (1), and gray (2) - very nice quality shirts and awesome looking embroidery. One of the colors was gray instead of purple on the white shirts but I'm very happy with how everything turned out. Fit it right on. Thank you!"

by Katrina


2 weeks ago
"AS USUAL PRODUCT AND VALUE WERE AMAZING"

by STEVEN LEE


3 weeks ago
"Great as always! Thank you"

by massage clinic


3 weeks ago
"The shirts that I ordered were delayed so I contacted them and they returned my email almost immediately. I also expressed to them that it wasn't an urgent need but was just curious as to when my order would be shipped out. The order was expedited even though I really didn't need that and I received numerous emails keeping me abreast of the processing of my order. I never expected customer service that exceptional in good times let alone what we are going through now. Thank you Queensboro for your attention to detail even in extremely trying times!!!"

by John F Thomas


3 weeks ago
"Very comfortable. Easy to put on. Keeps you cool."

by Masood Kureshi


4 weeks ago
"Great quality from start to finish and top notch customer service! #TruiyABlessing"

by Let Us Clean


1 month ago