Port Authority Embroidered Double Mesh Snapback Sandwich Bill Hat
Port Authority Embroidered Double Mesh Snapback Sandwich Bill Hat
Style #8818
Port Authority Embroidered Double Mesh Snapback Sandwich Bill Hat
This style is no longer available.
Need help finding a similar style? Our Customer Service team is here for you! Live chat or email us. Our business hours are Monday-Friday 9am-9pm, and Saturday-Sunday, 10am-6pm Eastern Time.
Show Available Products
Our two-tone mesh design makes this breathable cap stand out. The front panels are black twill, while the mid and back panels layer color under the mesh for an iridescent effect.
Fabric: 100% cotton twill front panels; 100% polyester mesh mid and back panels
Please note: Black/Pink and Black/Shock Green have black piping detail rather than contrasting.
Features Include:
-Structured Crown
-High Profile
-7 position adjustable snap
Show More
Customer Reviews
11 Reviews
10 reviews by

Trustpilot
1 by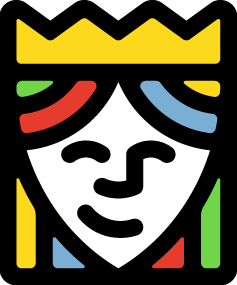 Queensboro
"Great cap logo was superlative will be ordering more for my inventory"

by Gregory Nichols


8 months ago
"Seems a slight bit warped but that may be from packaging and may get better w/ time. My custom logo came out great! "

by Kim's Backyard & Barnyard Pet Sitting


1 year ago
"Better than what I expected."

by Scott Materials


2 years ago
"This is a fantastic hat and the embroidery on it couldn't have been better. It has a good and true "baseball cap" fit to it. "

by Lehigh Valley with Love Media, LLC


2 years ago
"Customer really liked the hats. I liked the price. Thanks Queensboro"

by 2Xtreme Grafix


3 years ago
"These hats seem to be great. I liked the look right out of the box. I went with a left panel logo and it is big enough to read and looks good. I have ordered the Richardson trucker hat in the past and went this route because they were on sale. To me they fit close to the same as the trucker hat, not as much empty space between top of forehead and the cap. I do like the curved visor, and for women I think this hat fits them better than the trucker hat."

by Chanc McIntosh


3 years ago
"I love these hats and have ordered them several times."

by Katzalot Pen Works


3 years ago
"My order was better than I thought it would be. Everyone like them and now my group wants more. A very happy customer indeed."

by William Lea


3 years ago
"Now my favorite caps. Over the decades, I've bought dozens of different brands of caps (Brands of caps? Who on earth pays attention to BRANDS of caps?) These fit well, stay in shape, are cool on the head, and are highly affordable."

by Jeffrey E


4 years ago
"Almost as tall as a 6-panel trucker's cap, this holds its shape and looks great. Will buy again."

by Jeffrey E


4 years ago
"I have now ordered these hats 3 times in a row. I love them and everyone we give them to loves them also. I hope they never stop carrying them."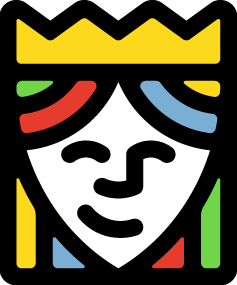 by lk311


5 years ago