Port Authority Embroidered Beach Wash Cap
Port Authority Embroidered Beach Wash Cap
Style #8806
Features include:
- Fabric: 100% garment-washed cotton twill
- Structure: Unstructured
- Profile: Low
- Closure: Hook and loop

Show More
Customer Reviews
16 Reviews
16 reviews by
Trustpilot
0 by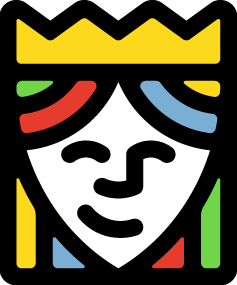 Queensboro
"Comfortable fit and another solid way to market my Steve Beverly's TV Classics local television show. People in the community want to know where they can get one."
by Steve Beverly


1 year ago
"Embroidery was perfect. Love the soft cap structure"
by Sports Us


1 year ago
"i did not get these"
by Florida Proud LLC


1 year ago
"Excellent quality, crisp embroidery, fast service."
by NS Management


1 year ago
"Regular hat but great embroidery as always"
by It's About Go Down Entertainm


1 year ago
"Not a premium cap option but certainly excellent value. I originally ordered the unstructured queensboro buckle hat but found it to be too small for my mostly male target market, but the Queen made it right and we ended up going with these. Not as big a fan of the Velcro back but the fit is much better and it still has that unstructured feel. I am very pleased with the end product. Shown is the tidal wave, denim blue, and coal, as well as the other hat for comparison. "
by Tomahawk Taxidermy


1 year ago
"Great affordable cap and embroidery perfect as always!"
by Lisa Sly Photography


1 year ago
"These are great light-weight, durable caps. Bought these for our animal rescue volunteers and they have allowed us to look more official, professional and keeps the sun out of our eyes. They have been a big hit with our crew. "
by Nangky


2 years ago
"Good hat for customers "
by KAK Services Group LLC


2 years ago
"The hats are good quality and fit well and I loved the beach washed fabric "
by Warndahl ranch


2 years ago
"The Emboidery looks great. The cap itself doesn't have as much structure as some of the other caps. I was expecting more of an "acid-washed demin" look, but it was actually just a lighter blue and it doesn't look distressed at all. Embroidery looks great though."
by Keith Pickering-Walters


2 years ago
"4 stars only because I'm not enamored with the color. Purchased red but the wash out gives it more of a rose color look. The cap on the left is the washed out cap versus the other cap I also purchased. Both fit perfectly. Might try a different color next time. "
by Joseph Borrelli


2 years ago
"Better than expected "
by Kurt Reifschneider


2 years ago
"As ordered"
by Bubba's Good Eats


2 years ago
"I needed hats for my golf outing team, and you came through with a beautiful product. Thank you."
by Brian Isch


3 years ago
"............"
by LARRY


3 years ago