Fly your own flag with this New Era Fitted Cap with a classic, structured front. This stretch fit hat is made with 97% breathable cotton and 3% spandex. This classic cap is available in 3 sizes to provide the perfect fit.
Features include:
- Fabric: 97/3 Cotton/spandex blend
- Structure: Structured Crown
- Profile: High
- Closure: Fitted
- Metallic 39Thirty sticker on bill

Sizes: S/M (7 1/8 - 7 3/8), M/L (7 3/8 - 7 5/8), L/XL (7 5/8 - 7 7/8)
Show More
Customer Reviews
41 Reviews
37 reviews by

Trustpilot
4 by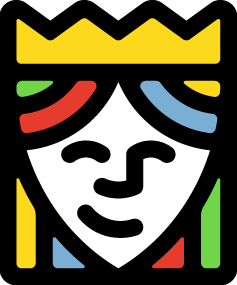 Queensboro
"Everything I expected"

by Guy Shipley


1 week ago
"Great ballcap, can't really complain about anything. I do think I prefer the Ogio hat (Style #8221) especially in terms of value, looks and comfort."

by Michael Harmon


2 weeks ago
"New Era 39Thirty is a nice, standard cotton hat. FlexFit is decent, but if you wear a hat all the time, they aren't as comfy as true fitted. Quality is good for a cotton hat. Would be nice to have a wool (such as New Era 59Fifty), or Zephyr Mixed Blend (cheaper, but almost identical to 59Fifty). Fitted hats would add to lead time likely because of the large amount of sizes, but worth the wait for those of us that wear hats day-in, day-out."

by James Barstow


3 months ago
"I'm so happy with my hats. Beautiful and terrific quality."

by Marvin Glover


4 months ago
"These are great, classic "baseball hats." We ordered all 3 sizes and everybody was happy with the fit. The embroidery is a perfect rendition of the logo we submitted, the price very reasonable, and they arrived ahead of the estimated delivery. We are very happy with this order."

by Kevin Fennell Fennell


5 months ago
"It's a great fitting hat. Great addition to our rag tag dirt racin team"

by Martin Williams


5 months ago
"Not real New Era Authentic-All my real New Era Authentic hats are thicker "

by LWE


8 months ago
"arrived ahead of schedule, the hats were exactly as described and the embroidered logo was beautifully done"

by Kevin Fennell Fennell


9 months ago
"Great weight and fit. As usual outstanding embroidery. Instant hit."

by Charles Hale


9 months ago
"The hat is a bit pricey but the quality is top notch. "

by Joe P.


10 months ago
"Love it, the fitment and quality are both perfect. "

by New England Facility Services,


1 year ago
"Perfect fit. "

by Burn Fitness Training


1 year ago
"Not a bad hat. Not super flexible for sizing as some other brands of fitted hats but still a nice hat."

by Marc


1 year ago
"Hats look great will order more later this year "

by RMCJ TRUCKING LLC


1 year ago
"I have a bigger head a New Era hats fit me perfectly. These hats fit exactly like New Era to a tee. Will buy more. Thanks"

by CD Disc Jockeys Inc.


1 year ago
"Awesome hat, 2nd one that I've purchased."

by Jim White


2 years ago
"Seemed thin, but actually made it cooler, so we love them. I use them for Cusotmer give a ways and so far everyone loves them. NICE embroidery on our logo. Top notch."

by William Stout


2 years ago
"Everyone is quite impressed when they compare the embroidered image next to the actual item. "

by MARK LOGSDON


2 years ago
"If at first you don't succeed...let someone in customer service know. They really will make sure you leave satisfied. My first hat order wasn't to my liking, so Queensboro replaced them with this better item. Queensboro has a long term customer for that reason. And yes, the hats are to my liking. "

by AVyation Labs, LLC


3 years ago
"Hat runs large, so definitely check the size, but I would definitely order them again."

by Richard Daniel


3 years ago