Queensboro Embroidered Six-Panel Structured Twill Hat
Queensboro Embroidered Six-Panel Structured Twill Hat
Style #8053
Select Quantity, Sizes & Colors
The Queensboro Six-Panel Structured Twill Cap is a classic, mid-profile hat. The structured crown is molded to keep its shape throughout multiple uses. This hat is comparable to some of the most well-known brands, and its durability makes it perfect for embroidery. The six panels provide multiple location options for your logo. The adjustable velcro closure is an added plus to find that perfect fit!

Features include:
-100% cotton twill
-Structured
-Mid-Profile
-Velcro Closure
-Six Panels

Show More
Customer Reviews
52 Reviews
52 reviews by

Trustpilot
0 by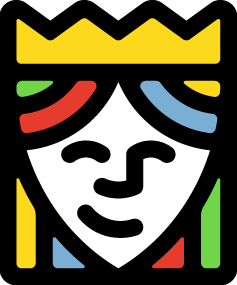 Queensboro
" they were awesome"

by T C R Construction


6 days ago
"One of our Originals and it seems, All the Ladies Love The Way These Fit @ Suwannee River Rest!"

by Suwannee River Rest


1 week ago
"These hats are made from a little thinner fabric than I expected, but it is summer, so that is fine. I like the style, with the shorter bill. Bought matching ones for my husband and me and mine adjusts down for my smaller head just fine. The only thing I dislike is the color I chose, it's dark blue and I didn't realize I would look so cop-like. Nothing personal against police, of course!"

by Carol Sutherland


4 weeks ago
"We love it. Thank you!"

by Valley CPAP and Medical Supplies


1 month ago
"Thank you for doing a fantastic job and providing great quality again. "

by Arnold CA Real Estate


1 month ago
"Great hats. Quality embroidery."

by Alan


1 month ago
"What more can I say. My order was exactly what I asked for, delivered earlier than I expected, and I am completely satisfied. Same as always.."

by William Calloway


2 months ago
"The embroidery of my logo turned out perfect on this hat. It's a quality product with a velcro adjustment. I also ordered the AP3 All-Purpose Performance Polo in Navy and the color is a good match."

by Stripe Masters Lawn Care, LLC


2 months ago
"Good quality excellent price"

by RCM Group LLC


2 months ago
"I am very satisfied with my purchase very nice quality hat. stitching very neat."

by Jamila Idris


2 months ago
"Great product !"

by KG SPECIALTIES


3 months ago
"Wow! The quality is perfect and the value is extraordinary! I will definitely be buying more from Queensboro!"

by Nature Coast OM


3 months ago
"Am so glad to have found and purchase from Queensboro. Will definitely recommend and will buying from again"

by Avalon Church


4 months ago
"Nice hats...I don't like the new style flat brims. Glad Queensboro has these classic hats. My clients like them. Thanks!"

by NM Entrepreneur


5 months ago
"They are a good hat, but we bought them on a sale and I just can't see them being this much full price when name brands are the same or some are even less. For the company brand, it should save you a bit more, but they are a good hat none-the-less."

by United Christian Off-Road Alliance


5 months ago
"The embroidery is good, and this hat is perfect for me. Durable, adjustable, comfortable, and just the right shape for my dome. It's held up well full time in a kitchen. I have a few...they look good new, and they look good worn in. "

by Maxwell Brand


5 months ago
"These hats look great. After wearing one to a smokey casino I washed it to get the smell out. Unfortunately, the hat DID NOT keep its shape. I would suggest dry cleaning these hats."

by Syd Bates


7 months ago
"Great value!"

by Fred Garza


8 months ago
"These every customer has loved thus far and if I had a gripe at all is the velcro strap is long- most everyone has it off the back of the hat and hanging. (I understand the length, but it can't really be cut as is without it fraying and actually looking worse- if it hd a couple spots where it was sewn across the strap, one could cut to the sew line and still have a finished look.... you know for those smaller headed people)"

by Mr Rivers


9 months ago
"Good product, easy to order, quick delivery."

by Joseph Doole


10 months ago