Select Quantity, Sizes & Colors
Stay warm during cooler weather with this classic toboggan that has a 3-inch folding cuff for easy embroidery. The Port & Company Knit Cap is a staple for everyday Winter-wear due to its great price and wearability. It comes in a great selection of colors and is a fantastic value.

Features include:
- Great price & quality
- Modern, form-fitting shape
- Lightweight, but warm
- Fabric: 100% acrylic

Show More
Customer Reviews
66 Reviews
66 reviews by

Trustpilot
0 by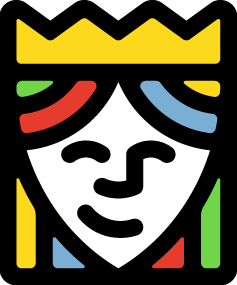 Queensboro
"Always a great product, value, and perfect quality in all respects. Thanks!"

by thomas fischer company


6 days ago
"Love the hat guys"

by Errol


1 week ago
"This were just great for my friends who work outside "

by KAK Services Group LLC


2 weeks ago
"Great product! "

by Victor Hall


2 weeks ago
"Our orders arrive fast, and the product quality is exceptional! Thank you! "

by nirab


2 weeks ago
"Warmer then expected.. Quality of our Logo is Excellent as expected.. Thanks Queensboro ♥ Looks us up on Facebook & Reverbnation.. ♫♪ Somethin bout Mary ♪♫"

by Justin Nelson


2 weeks ago
"The whole order came out perfect. The quality and the embroidery. Amazing beanies. Amazing company "

by Bailey Sasser


3 weeks ago
"Would definitely order again. "

by Jason Williams


4 weeks ago
"I like.Ill be back.I just sent my cousin to y'all"

by Grind hard or stop


1 month ago
"Great Beanie. Logo we put on came out great."

by Piedmont Dogs


1 month ago
"Another great purchase from Queensboro."

by Hawthorne Ice Garden


1 month ago
"I'm using these for customer appreciation for the holidays, I should have bought more, well Received!"

by Bruce Hylen


1 month ago
"These really are a great value for the money and they are great quality and stretch to any sized head! Plus I love that this last shipment (yes I've ordered a few times) we're individually bagged & sealed! "

by GirlChatSports


1 month ago
"Good product "

by Bruce Hylen


1 month ago
"Like quality of products"

by Christine Moorman


2 months ago
"This is my favorite hat! Not too heavy...just enough to keep your head warm without overheating. They wash and dry beautifully and get softer each time. "

by Patricia Montana


2 months ago
"These are awesome. Weren't too big for even our smallest team member. "

by Philippa


2 months ago
"Loos and feels great, good craftsmanship. "

by Palmetto Colts


2 months ago
"Love the caps...so cute!!!"

by Spellman Consulting Group, LLC


2 months ago
"The kids love the winter hats and so do I. "

by kari kuykendoll


3 months ago