Embroidered Expandable Attache
Embroidered Expandable Attache
Style #4067
Embroidered Expandable Attache
This style is no longer available.
Need help finding a similar style? Our Customer Service team is here for you! Live chat, email us, or give us a call at 1-800-847-4478 from Monday to Friday during regular business hours.
Show Available Products
This very popular light-weight yet sturdy attache is one of Queensboro's top-sellers year after year and for obvious reasons! Not only is this a hardworking and versatile bag but it's deceptively roomy. It boasts a zippered main compartment that can expand from 3.5" wide to to 6.5". The flap with outside zippered pocket locks closed with two side-release buckles and wraps everything together, concealing an open ended pocket, another zippered pocket and a multi-featured organizer. It even has a handy key clip! To top it all off, this bag can be conveniently carried by its' handle as a briefcase or by a detachable shoulder strap, messenger style. Perfect for professionals or anyone on the go, at this great price it is hard to go wrong with this time-proven winner!

Made from high-quality 600-denier polyester with PVC backing, this bag measures 16 x 12 x 6.5 expanded, 16 x 12 x 3.5 relaxed.
Show More
Customer Reviews
41 Reviews
32 reviews by

Trustpilot
9 by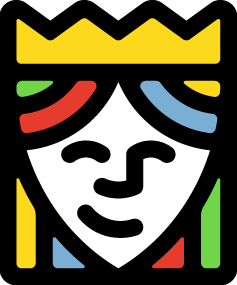 Queensboro
"When QB first came out with this bag it was 6 stars out of 5. Over the past 5 years the quality has crashed. Out of the last 10 I purchased, ZERO are still intact. The ones I got 10 years ago are still going strong. My company uses these bags for clients and new hires. When it is $5/bag, then the value may be there. My experience is to use the other messenger bags for less money, you get a better buy and don't come across as being cheap. Understand I have been buying from QB since 2006, so I am not against the company, just this bag."

by Kaliski Investigations


3 months ago
"Absolutely love it, light weight and very functional perfect to grab over my bigger leather one "

by Tytiana Dennis Financial Empowerment


4 months ago
"All as ordered "

by Jay Esterson


5 months ago
"I've purchased this item in the past and I haven't been disappointed. It is made very well, the quality of the material is superb. "

by Tastyvender


6 months ago
"Nice bag, like the handle, shoulder cushion, bur does not hold up. Fraying, pilling & tearing of fabric after just several months of use. Could be a bit more durable. Recommended for light use only."

by Laura Bilger


8 months ago
"Great overall design but the construction leaves a lot to be desired.Less than 6 months with light usage the seams started ripping out making it useless because it put more strain on other seams that also ripped out. I cannot recommend this item."

by DunRight Home Repairs


10 months ago
"Fabric could be stronger woven. This is the third bag I have purchased in 5 years. They wear thin after 18-24 months. The look, style, and practicality are great."

by Arkansas School Boards Association


1 year ago
"We LOVED these bags but they do not hold up. Quality seems good at first, but within 2 weeks of light use, the bag strap busted off. After a few months, the interior started flaking away. After 6 months of LIGHT use, there are tears all throughout the seams and zipper edges. IF the quality would hold up, these would be 5 stars all the way."

by M3 Defense Consulting


1 year ago
"Looks really nice and is room. Lots of pockets which is nice. Unfortunately, after 2 months of very light use it is ripping at a seam. I wish it was as durable as it is practical and nice looking."

by FACIL


1 year ago
"Great quality! Plenty of pockets for storage. Strong and sturdy. Looks very professional."

by Designs by Ebony


1 year ago
"Perfect and arrived sooner than expected"

by American Coating Products


1 year ago
"Great Bag, Looks even Better with My Logo Embroidered on It. Love it. AA+++"

by Dino C.


1 year ago
"Great quality and super fast shipping!!"

by David Gibson Consulting, LLC


1 year ago
"Useful multipurpose bag - average lifespan"

by Michelle Paulsen


1 year ago
"Used about 1 month and noticed this morning the side is completely ripped out at the seam. Not happy."

by Meinschein Seed Service


2 years ago
"Nice and roomy, holds all my business supplies."

by Mark Anthony


2 years ago
"Very nice computer or work bag. Embroidery looks fantastic. Fantastic company to order from."

by Michelle Fischer


2 years ago
"It is nice to be able to carry my laptop around and advertise our business too."

by Hart's Gymnastics


2 years ago
"I have been buying this bag for 5+ years now. the current ones are not as durable as in the past, but for the price they make great gifts."

by Texas Association of Lic'n Investigators


2 years ago
"Nice briefcase look good good logo"

by ON POWER


2 years ago