Features include:
-100% cotton twill
-Unstructured
-Low profile
-Self-fabric hideaway strap with metal D-ring slider

Show More
Customer Reviews
21 Reviews
21 reviews by
Trustpilot
0 by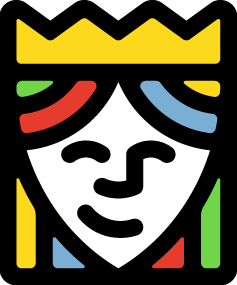 Queensboro
"Amazing hats for my customers thank you so much "
by HTAEH


1 year ago
"I just received my order with my logo embossed, came out beautiful. Just wish the hat was a little larger, seems to be a little small height wise"
by Fred Schaffer


1 year ago
"great job. "
by Florida Proud LLC


1 year ago
"First time getting a distressed a bit pricey especially when trying to buy in bulk but definitely a great product! "
by Vanessia Johnson


1 year ago
"I wasn't expecting the hat to be so short down the sides. It doesn't even reach my ears where other fitted hats do. I probably won't wear this hat. "
by Allegiance Trucks - Manchester


1 year ago
"Very nice hats and great work on our logo as always. Problem is, we employ adults here. This hat could only fit a child or tween at the oldest. Hopefully Queensboro replaces these for us."
by Louisville Fire And Safety, LL


2 years ago
"very nice "
by featured.


2 years ago
"I really love the professional quality that you give me thanks again Love&respect Vipetv "
by VIPETV


2 years ago
"Love ittttt"
by VIPETV


2 years ago
"Fantastic hat. Great fabric and distressed appearance. The fit is slightly snug in the front but, not concerned, as it should loosen after wearing or washing. Definitely recommend this hat!"
by LAV


2 years ago
"Nice Hat. "
by Detroit Nature


3 years ago
"This hat does not fit well at all. I should have picked out another. I guess it's true when they say, you get what you pay for."
by Revolution


3 years ago
"So excited that my design came out exactly how I expected! So awesome and such good quality. I'll have to make a second purchase now that I know what we're working with here"
by Avwar


4 years ago
"The "one size" here is basically a one-size-fits-all for YOUTHS. It's too small for all but the smallest adult male heads. Otherwise, it's a nice product. Just wish the sizing was better described before I purchased."
by Four Gate Whiskey Company


4 years ago
"Very happy with this product!"
by Good Acting Studio


4 years ago
"Great hat. Fits well and looks good."
by onechristianman.com


4 years ago
"The girls loved these nice color and the logos looked great."
by Blue Banner Company


5 years ago
"These are well made, good quality caps. Nothing "flimsy" at all! Queensboro did an amazing job! I messed up my original order and they FIXED it. What a really great customer experience! Makes me feel good to know that there are still companies that really care about customer experience."
by Derek Maingot


5 years ago
"Very impressed by the quality and sizing of these hats; just ordered more. Large enough for my over-sized melon so should fit most adults. Just the right amount of "distressing" to give that lived in but not destroyed look. My women customer REALLY like the pink."
by Rogue Waves


5 years ago
"Exactly what I was looking for, great quality, logo looks awesome in them!! Awesome price!"
by Rebel Designs, LLC


5 years ago