Port Authority Embroidered Signature Dry Zone Performance Hat
Port Authority Embroidered Signature Dry Zone Performance Hat
Style #8838
A combination of breathability and moisture wicking ability, this cap from Port Authority features a quick-drying CoolMax sweatband perfect for long days in the sun.

Make your logo stand out by placing it on this signature unstructured Dry Zone Cap, which features a contrasting color sandwich bill for a fashionable design and an adjustable velcro strap closure in the back for better comfort.

Made of a 100% Poly/Polypropylene blend, this hat is extra durable and sporty! Wear this cap to your favorite sports game, on your next vacation or even to the office. Once you've put your logo on this stylish cap, you've never looked better!
Show More
Customer Reviews
25 Reviews
22 reviews by
Trustpilot
3 by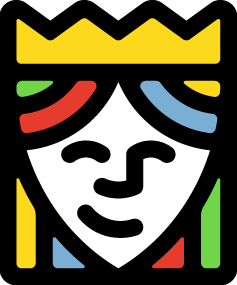 Queensboro
"Good quality hat and embroidery was great. Thanks!"
by Bahr Ass Honey


1 year ago
"Nice Hats "
by Lifeguard Services inc


2 years ago
"good product, will buy again"
by Ike's Cafe and Grill


2 years ago
"Nice hats!"
by Integrity Home Inspectors


2 years ago
"High quality cap. Very nice. "
by William Heim


3 years ago
"Turned out great. Very happy. "
by William Heim


3 years ago
"The hat is well made and embroidery were good and price point is excellent, However the hat itself just isnt comfortable. I prefer unstructured hats and this one just misses the mark for comfort for me."
by J's Window Washing


3 years ago
"Was just as I was hoping"
by Sandra taylor


3 years ago
"I usually gloss over reviews as they are fairly subjective and reflect individual tastes and preferences, however, in doing so I missed a recurring complaint about this hat: Almost ZERO structure and very flimsy. Not at all how the photo appears, which in hindsight is just propped up with an insert. I've had other low quality embroidered hats from online retailers, but this one ranks in the bottom two. Still, I ordered a black and a white version. Stitching is ok, but the light grey thread from part of my company logo on white material came out without much pop, so I won't be ordering anything on white again. The black one looks better with my logo colors, but again, being such a flimsy piece, I wouldn't recommend it to anyone."
by AVyation Labs, LLC


3 years ago
"Very flimsy hat, unstructured(NO structure). Will not reorder or recommend this hat."
by Ben Parent


3 years ago
"Nice hat. Well designed "
by Patrick Donley


3 years ago
"I think this hat is overrated. As others have said, the picture is deceiving and the hat is, in reality, flimsy and cheap looking. So disappointed!"
by Findable Websites


4 years ago
"Looks absolutely nothing like the images. Hat is unstructured, but this style is flimsy as I have ever seen a hat to be. I would not even recommend this style to use for giveaways."
by MC-Powersports


4 years ago
"Ok, Had some defective hats but Queensboro stepped up to fix the issues."
by KEN MEDEI


4 years ago
"This hat looks nothing like the picture. The description says unstructured, but this hat actually falls in on itself. I do like the sweatband inside, but will not order this hat again."
by P.J. Evans


4 years ago
"Great low/no profile hat! Fits great and the embroidery looks AMAZING!!! Queensboro is THE only company we deal with. They offer great apparel and their customer service is top notch. Orders are ALWAYS placed with confidence with this company! They really do strive to make their customers happy and that goes a LONG way as consumer! Thanks to all at Queensboro!!!"
by Suregrow


4 years ago
"I love my new hat! Nice lightweight design and perfect embroidery."
by Paul Nienaber


4 years ago
"I would like to see items shipped quicker..."
by P2P Connection


5 years ago
"Not at all what I was expecting. This is a hat similar to the "Dry Fit" that other companies have. Absolutely NO structure in the front and the hats (5 total) seemed like they were all different sizes even though the description said "One Size". Will NOT order these again."
by Genesis Flexographic Solutions


5 years ago
"This hat does not look like the photo. I have had hats before that were not deep enough, but this one is plenty deep. The problem is the front of the hat does not standup like the photo. While I am not going to buy this hat again, it will do the job this time for now. I guess should have purchased the Nike. The embroidery is Ok, not great."
by Excellent Home Inspections


5 years ago