Port Authority Embroidered Snapback Trucker Cap
Port Authority Embroidered Snapback Trucker Cap
Style #8225
This functional cap offers a wide array of color choices and features breathable mesh and contrast stitching on the bill.

Features include:
- Fabric: 100% cotton twill; Poly/Cotton blend (for Heather); all with 100% Poly mesh backing
- Structure: Structured
- Profile: Mid
- Closure: 7-position adjustable snapback

Show More
Customer Reviews
27 Reviews
27 reviews by

Trustpilot
0 by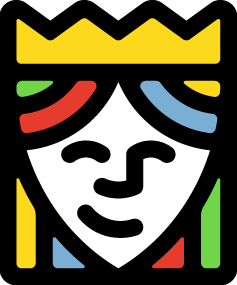 Queensboro
"Excellent quality!"

by Adam


1 month ago
"Looks great, embroidery was spot on. Unfortunately the hat ran smaller than any other hat I've ever ordered, gave it to my kid to wear."

by Ralston Technical Solutions


2 months ago
"Great hats"

by Richard S


2 months ago
"Awesome!!!"

by Red's Concrete Pumping


3 months ago
"The hat quality is great, and the embroidery is great. My head is in between sizes on this hat. With the type of fastener used, the hat is either too big or too tight. "

by Gretchen Stephenson


3 months ago
"Love the way it looks of the way it feels nice quality"

by bob


5 months ago
"These are great hats. I wear hats all summer and I like these. Good quality."

by Kim's Backyard & Barnyard Pet Sitting


6 months ago
"I tried out 2 of these hats and i love them. They are very high quality and fit well. the colors are nice. My daughter took one for her self and loves the bright color on the contrast stitching. "

by Your Family Chiropractor


6 months ago
"This model of the hat is a pretty good hat. Good quality. It's a touch big on me but I have a tiny head so if you have an avg size head it will probably fit well. I know this isn't exactly the section but I Want to add that I ordered the wrong ones on accident in Queensborough came through and sent me the ones I meant to order on the house. Really great customer service and because of that I'll be using them again."

by Ace Auto Detail


7 months ago
"12 hats order 11 showed up. Logos are off centered (were ordered to be centered.) All hats are same order code and style, all hats fit differently. We will not order Port Authority hats anymore."

by BluePagespro


8 months ago
"It's a bit pricey, but a quality hat. "

by Joe P.


8 months ago
"The hat that we originally ordered was perfect,but has been discontinued. I ordered this one in its place. It is very flimsy, doesnt hold its shape and feels cheep. I will not order again unless you get a more compable cap."

by Wills Handyman Services


9 months ago
"Excellent product "

by Loic Cadou


10 months ago
"High quality apparel and embroidery "

by Tony Rinaldi


11 months ago
"Great Fitting and Stylish! "

by Friendly Fencing LLC


11 months ago
"Very Well done"

by Johan Marte


11 months ago
"Looks and feels great. Got lots of compliments."

by gregory


11 months ago
"It's a bit stiff at first but I'm sure it will be fine after it breaks in. "

by Grime Reaper Cleaning LLC


1 year ago
"Order was filled quickly and accurately. Came in just like we ordered."

by We Nailed It Roofing & Gutters


1 year ago
"Great experience, the team is very responsible to edits and the shipping and quality are great. The hat fits very well, the only improvement would be for the hat to have a little more volume for a perfect fit, but I've got a big head so it may fit others perfectly as is."

by CJ Babb


1 year ago