Queensboro Embroidered Six-Panel Structured Twill Cap
Queensboro Embroidered Six-Panel Structured Twill Cap
Style #8053
Click Product Colors To Get Started
Click a color to select a product
The Queensboro Six-Panel Structured Twill Cap is a classic, mid-profile hat. The structured crown is molded to keep its shape throughout multiple uses. This hat is comparable to some of the most well-known brands, and its durability makes it perfect for embroidery. The six panels provide multiple location options for your logo. The adjustable velcro closure is an added plus to find that perfect fit!

Features include:
-100% cotton twill
-Structured
-Mid-Profile
-Velcro Closure
-Six Panels

Show More
Customer Reviews
37 Reviews
37 reviews by

Trustpilot
0 by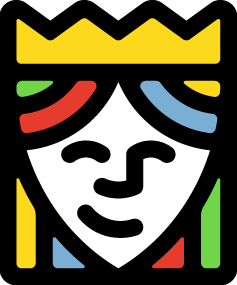 Queensboro
"The embroidery is good, and this hat is perfect for me. Durable, adjustable, comfortable, and just the right shape for my dome. It's held up well full time in a kitchen. I have a few...they look good new, and they look good worn in. "

by Maxwell Brand


6 days ago
"These hats look great. After wearing one to a smokey casino I washed it to get the smell out. Unfortunately, the hat DID NOT keep its shape. I would suggest dry cleaning these hats."

by Syd Bates


1 month ago
"Great value!"

by Fred Garza


3 months ago
"These every customer has loved thus far and if I had a gripe at all is the velcro strap is long- most everyone has it off the back of the hat and hanging. (I understand the length, but it can't really be cut as is without it fraying and actually looking worse- if it hd a couple spots where it was sewn across the strap, one could cut to the sew line and still have a finished look.... you know for those smaller headed people)"

by Mr Rivers


3 months ago
"Good product, easy to order, quick delivery."

by Joseph Doole


4 months ago
"A good quality hat."

by Terry Newman


4 months ago
"Excellent , Very nice fit and feel !"

by Jim's Car Care LLC


6 months ago
"this is my second order . Awesome as usual. "

by Debbie Kurth


8 months ago
"Looks great, very comfortable."

by Wade Elmore


8 months ago
"Hats Look Great"

by Charlie's Smoke Wagon


8 months ago
"Nice Hat's, great fit!"

by RPS


8 months ago
"This is my third order of hats! These are great. They hold up very well as work hats, and you can not beat the price! Will be ordering more!"

by Friedman Park - Warrick County Parks Department


8 months ago
"Excellent quality and service. Going to purchase again"

by Debbie Kurth


8 months ago
"Looking good!"

by Buffalo Rick Galeener


8 months ago
"awesome hats never a disapointment"

by george watters/ zlumlord


9 months ago
"They were perfect! Thanks!"

by Last Minute Dj'z


9 months ago
"Fine, high quality cap."

by Larry D Lowe


9 months ago
"Great Hat and and great embroidery! Thanks for offering a affordable option for me to represent my company"

by Speedyfrog Travel


10 months ago
"Excellent quality, service, and price."

by Jack Kirby


10 months ago
"The hat turned out fantastic. My logo is sharp and clear, and while we had to do some alterations to it to get rid of some harder-to-see writing, I was very happy with the final product. One not - the bowl of the hat is very shallow. If you like your hat low on your head, you should probably be aware of that. "

by SB


11 months ago