Queensboro Embroidered Six-Panel Structured Twill Hat
Queensboro Embroidered Six-Panel Structured Twill Hat
Style #8053
The Queensboro Six-Panel Structured Twill Cap is a classic, mid-profile hat. The structured crown is molded to keep its shape throughout multiple uses. This hat is comparable to some of the most well-known brands, and its durability makes it perfect for embroidery. The six panels provide multiple location options for your logo. The adjustable velcro closure is an added plus to find that perfect fit!

Features include:
-100% cotton twill
-Structured
-Mid-Profile
-Velcro Closure
-Six Panels

Show More
Customer Reviews
81 Reviews
81 reviews by

Trustpilot
0 by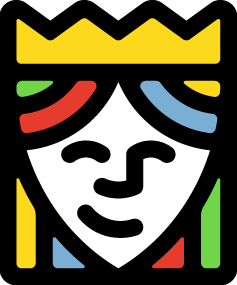 Queensboro
"The Tee's are great, the Polo's are exceptional and the Hat's are fantastic! Thanks Queensboro from all of us in the band ♫♪ #somethinboutmary ♪♫"

by Justin Nelson


6 days ago
"Thank you Queensboro for providing quality service and products. "

by Hunter's Garage


1 month ago
"Queensboro did a perfect job with the embroidery, but these hats are tiny! They will not fit men and they barely fit women. They should be sold as women's or children's hats"

by Vegas visitor


2 months ago
"These turned out great."

by GP Arms LLC


3 months ago
"Great fitting hat - only hat to wear!"

by Back Porch Antiques, LLC


4 months ago
"Hats arrived and look outstanding... but after a few times being worn, the stiching is starting to come undone. But they were cheap cost..."

by Steevo gunz


4 months ago
"Very professionally and elegent...thanks you"

by Harry


4 months ago
"Great and quality product , very happy with the price and quality "

by EHS LOGISTICS LLC


4 months ago
"Absolutely PERFECT!"

by Buddy Clements


4 months ago
"Good product"

by Michael Signs


4 months ago
"Nice hat for the money "

by KAK Services Group LLC


5 months ago
"The hats fit perfectly"

by Precision & Attention & Detail


5 months ago
"Item was beautiful and perfect."

by Beast Mode Plumbing


5 months ago
"These hats are just what we need for the summer, they are awesome and still look very professional. "

by Swept Away MDI LLC


5 months ago
"A reasonably priced cap with an embroidered logo. Nice overall product."

by Gloria Carper


6 months ago
"Great must have product."

by Jonathan Aguilar


6 months ago
"I don't remember what I paid for this hat, but I would gladly have paid a few dollars more, after trying it on. It feels quite small and I have a fairly average or smaller sized head. The logo stitching and placement were great! Just didn't love the actual hat, which isn't the fault of this company. "

by Natasha Ferguson


6 months ago
"A new logo and hat has now become a most popular offering in just a few days of receipt. The embroidery is exceptional. "

by CEG Casino Education Group


8 months ago
"Great quality for the money"

by Clyde's Big Daddy's Sauce LLC


9 months ago
"Logo looks good on both color hats. "

by David Auchey


9 months ago