Click Product Colors To Get Started
Click a color to select a product
Stay warm during cooler weather with this classic toboggan that has a 3-inch folding cuff for easy embroidery. The Port & Company Knit Cap is a staple for everyday Winter-wear due to its great price and wearability. It comes in a great selection of colors and is a fantastic value.

Features include:
- Great price & quality
- Modern, form-fitting shape
- Lightweight, but warm
- Fabric: 100% acrylic

Show More
Customer Reviews
40 Reviews
40 reviews by

Trustpilot
0 by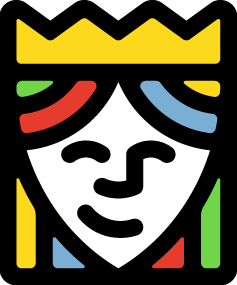 Queensboro
"Perfect! Beautiful work. "

by Crown Custom Closets Corp


2 weeks ago
"The beanie fits perfectly and the quality is great! It also feels very warm when I put it on. Great buy! "

by Vida Es Oro


2 weeks ago
"These hats fit great, are comfy, and the embroidery is very detailed - exactly what we wanted!"

by Aliens Exist


2 weeks ago
"The beanie itself is great quality, been wearing mine for the last few days and I am more than pleased with the result. The embroidery came out looking really clean, and the sizing on the logos was perfect. The individual bagging/barcodes is a highly appreciated touch. I fully recommend this product."

by Bryan Sumner


3 weeks ago
"Awesome caps for the price. "

by gooddealsrus


1 month ago
"Nice and warm. Look great with the company logo. Fits well on men and women."

by Ensign Ranch


1 month ago
"Warm. Durable. Fits well. "

by Captain Andy's Market


1 month ago
"Super hat!"

by Tifco Industries


1 month ago
"Very good quality and keep up the good work!!!"

by Continental1 Enterprises, Inc.


1 month ago
"The hats are great. They are lightweight and can even fit a big head like mine. One word of caution; pick colors carefully. it is hard to see the embroidery on mine but I picked the colors, so it is not a criticism of the hats, just a reminder to be careful. i will buy again. Love them "

by Dan Bosley Consulting


1 month ago
"These are great! Our logo looks amazing, is warm and cozy and the cap fits everybody (including our big heads!) "

by FPF


1 month ago
"Great for very cold days, covers ears easily, looks great"

by Donovan's Tap


1 month ago
"these caps are great"

by BRIAN


1 month ago
"Logo looks great. Feels nice and keeps you warm. "

by Hank S.


2 months ago
"This is my second year ordering this item for my crew about 120 have been ordered so far , if your crew has to work under lower temperatures this item is thick and sturdy yet good looking, I would recommend it to anybody. "

by Rene Munoz Plastering LLC


2 months ago
"first rate in quality and value"

by Donovan's Tap


2 months ago
"Nice job on the order"

by Carolina BBQ of Virginia LLC


3 months ago
"Very satisfied with these. Thanks"

by Revolution


3 months ago
"Fits great and looks good. I would purchase again. "

by American Heating, Cooling & Electric, LLC


3 months ago
"The embroidery is very nice, everybody just loves them."

by Sandy Riddell


3 months ago