Click Product Colors To Get Started
Click a color to select a product
Stay warm during cooler weather with this classic toboggan that has a 3-inch folding cuff for easy embroidery. The Port & Company Knit Cap is a staple for everyday Winter-wear due to its great price and wearability. It comes in a great selection of colors and is a fantastic value.

Features include:
- Great price & quality
- Modern, form-fitting shape
- Lightweight, but warm
- Fabric: 100% acrylic

Show More
Customer Reviews
20 Reviews
20 reviews by

Trustpilot
0 by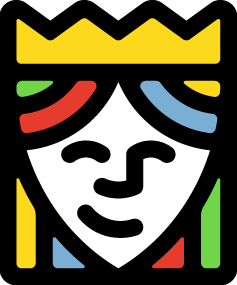 Queensboro
"Quality was excellent!!"

by BTG


1 day ago
"Excellant, Beautiful presentation color mixture"

by Tatanka Motorcycle Association


3 weeks ago
"stunning look"

by Mandarin Festival


1 month ago
"Attention to detail and specific request was very closely followed and looks great!"

by Casey Massey


1 month ago
"Not much to get wrong with this. I noticed that there is a lot of extra material at the top of my head, but maybe it will shrink in the wash. Otherwise it is warm and well made."

by COPPER CREEK CUTS


2 months ago
"Can't go wrong with the original beanie! We love the job done on this. The embroidery is so bright and fun! "

by Lehigh Valley with Love Media, LLC


5 months ago
"Awesome Beanies! My Customers love them. "

by William Stout


6 months ago
"Amazing Quality Beanie. Thick, soft and the Logo was top notch! I will be buying 100's more."

by William Stout


7 months ago
"Great material and well made logo!"

by BS Couriers


7 months ago
"This hat was much better fitting than the beanie type one I first purchased. It is warm and covers the ears nicely. Embroidery was first rate!"

by Jenks Landscaping & Recycling


7 months ago
"Perfect!! "

by Eric G.


7 months ago
"good quality, nice product"

by Schindoggies


7 months ago
"Soft, very comfortable fit and the embroidery logo looks incredible on the black beanies. It was even better than I expected (and having several products made by Queensboro they already set the expectation bar high)."

by ROBERT ROBERTSON JR


9 months ago
"They look great with my company logo. quality material good pricing "

by c2 Computing Llc


9 months ago
"Amazing quality and the embroidery was perfect"

by Bob Patel


10 months ago
"This is a thick beanie which provides lots of warmth. Love it!"

by Cory Chalmers


10 months ago
"Everyone is pleased with the product and fold up beanie. It's absolutely perfect!!"

by Intrepid Network


10 months ago
"Fits perfectly and the logo looks great"

by Rispoli Design & Build, LLC


10 months ago
"Fits great, nice embroidery, perfect hat for kids and adults!"

by BRYAC LLC


10 months ago
"These hats and embroidery are very nice and comfortable. I bought a dozen but may need more as everyone likes them so much. "

by Mikes tree Service


11 months ago