Port & Company Embroidered Six-Panel Unstructured Twill Hat
Port & Company Embroidered Six-Panel Unstructured Twill Hat
Style #8031
An unstructured version of our popular structured twill cap, this value-priced style has a low profile and plenty of colors to uniform the team.

Features include:
- Fabric: 100% Cotton Twill; 80/20 Poly/Cotton (Neon Colors)
- Structure: Unstructured
- Profile: Low
- Closure: Velcro Closure

Show More
Customer Reviews
163 Reviews
163 reviews by
Trustpilot
0 by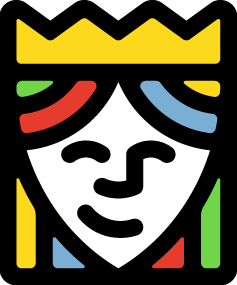 Queensboro
"Pretty shoddy look and seam quality. The fit was not bad, just not the look/feel I was expecting. It's good if you want a worn/semi-used appearance "
by Repeat Customer


1 week ago
"Has a low-quality look and feel. "
by Repeat Customer


2 weeks ago
"Nice Product"
by Julie Mccown


4 weeks ago
"Everything good "
by WHY ISLAM


4 weeks ago
"Order was fine. Thank You. I only wish there was an economical way to get away from nearly everything coming from China."
by Drew


1 month ago
"GRAT JOB!!!!! Thanks!"
by Fernando Rosas


1 month ago
"The logo was spot on. I didn't get a proof and this was the first time using Queens. I'm glad they do great work because I was a little apprehensive. No regrets tho. Then stitching looks amazing colors pop. The only complaint is the hats are a little cheap but the price was right on at $7.95 a piece. I wouldn't pay $28 or whatever the original price is. Still won't stop me from making more orders from the Queen. "
by Jon From Nebraska


1 month ago
"I like the Velcro closure but the material is not as nice as the 2.0 hats. Would like this hat in the 2.0 material so that there's an option of Velcro or brass buckle. "
by Breathe Sail Dive, LLC


1 month ago
"It was exactly what we needed and wanted."
by Notarynearme.cc


1 month ago
"great hats "
by Robert


1 month ago
"The change to white thread looked much better."
by Reeds Pallets and More


2 months ago
"This is a great fit for all since its adjustable ~ we wear them and also give them away as promotional gifts to our customers. Always loved by everyone !"
by Triad Risk Solutions


2 months ago
"Crew was very help ful... Wish it was a phone call. "
by ANDREW SMITH


2 months ago
"Outstanding!"
by PollenSun Farms


2 months ago
"It's the cheapest quality of the 7 items I purchased. I was hoping a little bit more sturdy but looked like it was flimsy made."
by American Injury Alliance


3 months ago
"color perfect good service. "
by richard steinik


3 months ago
"Got our hats in for Twysted Asylum today! Love the look and quality.We will definitely be ordering more products! Thank you Queensboro!"
by Michael Moore


3 months ago
"The hat is a little shallow - i.e. does not come down too far - might just be my big head! Overall, very comfortable, nice velcro back for adjusting. Logo looks great on this hat!"
by Diligent Data Consulting, Inc.


3 months ago
"Port & Company makes a quality cap! Suwannee River Rest Lodge & Adventures"
by Cas Suwannee River


3 months ago
"Great purchase "
by Victor Dana


3 months ago