Gildan Embroidered Women's Classic Ultra Cotton Tee
Gildan Embroidered Women's Classic Ultra Cotton Tee
Style #7087 View Men's Style
Click Product Colors To Get Started
Click a color to select a product
Meet the women's version of world's best-selling t-shirt! Consistent quality, colors, sizing and availability over several decades have made this Gildan tee the perennial champion. The hearty 6-ounce fabric is comfortable and durable with a vast assortment of colors to satisfy all. The Gildan Printed Women's Classic Ultra Cotton Tee features a slightly open crew neck and a subtle taper in the cut. Like its men's counterpart, this tee is the industry standard as well as an excellent value.

Features include:
-Hearty 6.1 oz fabric
-Double-needle stitched neck and sleeves
-Pre-shrunk
-Feminine cut
-Slightly opened crew neck
-Sizes up to 2 XL
- Ash: 99/1 cotton/poly
- Heather grey: 90/10 cotton/poly
- Safety colors: 50/50 cotton/poly
*Heather grey is 90% cotton/10% polyester.
Show More
Customer Reviews
42 Reviews
33 reviews by

Trustpilot
9 by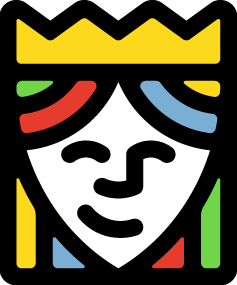 Queensboro
"Little short"

by Dee oh gees day care and spa


1 month ago
"The product was great but it took one month for delivery."

by Gayanne Wolset


1 month ago
"I ordered 21 of these shirts in April, 2019. 13 were the women's sizes, rest were same shirt in men's size. The shirt itself didn't fit right but Queensboro has made steps to resolve our issues and I am 100% pleased with their customer service"

by Meghan Jansen


1 month ago
"embroidery is excelent"

by Ken Bohanon


2 months ago
"The shirts were perfect."

by Cheri Fashion


5 months ago
"Quality products, excellently priced and logos are beautiful"

by Loree Alderisio


5 months ago
"I was just a little concerned about the fit but tried one as ASAP and am happy they arrived in time for our next adoption and fit."

by Connie Parmenter


6 months ago
"The shirt is good quality and the embroidery is beautiful ... they took a complicated logo with lots of colors and reproduced it with amazing results ... I will order again !!!"

by Susan


9 months ago
"OUTSTANDING! From the Customer Service to the products - Queensboro knocks it out of the park! I'll be back for more...soon!"

by Big Buzz Media


10 months ago
"Great seller"

by FUR EVER HEROES


10 months ago
"Out of every woman's "L" shirt owned this one is a good 2 to 3 inches shorter. Very disappointing in the sizing on this."

by K & N Sales


11 months ago
"Great shirt great price"

by Valerie Hagee


11 months ago
"Good quality t-shirts the embroidery was superb, however the shirts run smaller because of the style."

by Tylerpaige INC


1 year ago
"These also look great I just didn't notice the red on my logo doesn't show up on the pink tshirts like it does on the first polo I bought. But that is my fault. Thank you"

by FUR EVER HEROES


1 year ago
"I have been impressed from day one with Queensboro. First, they prices drew me in, Then their variety expanded my interest, The quality was great, and the customer service was outstanding. What more can you ask for from any company?"

by Camp Detective


1 year ago
"Sizes just a touch small to standard. Ordered up anyway so, no issue. Quality of stitch work is phenomenal. Quality of shirt is very good."

by Frisco TX - Customer


1 year ago
"Love the feel and quality of the shirt, the embroidery is extraordinary!! I LOVE LOVE LOVE my creation :)"

by Lysia Smullen


1 year ago
"Nice fabric, quality stitiching."

by Mike


1 year ago
"Beautiful material and embroidery!"

by Healthicious


1 year ago
"Heavyweight tee shirt, nice embroidery. Conversion of the logo to stitching was very good. Quick and accurate delivery. Will order again."

by R-S-H Engineering


1 year ago