Queensboro Embroidered Women's AP3 All-Purpose Performance Polo
Queensboro Embroidered Women's AP3 All-Purpose Performance Polo
Style #1425 View Men's Style
Click Product Colors To Get Started
Click a color to select a product
For quality, versatility and value the Queensboro All-Purpose Performance Polo is in a class of its own. That is why it is our best-selling polo! Why do we call this shirt the All-Purpose Polo? It is 100% wrinkle-resistant and never needs ironing, so it is great for travelling. It is also 100% moisture-wicking and barely even needs to go in the dryer. The All-Purpose Polo is medium weight, so it feels fantastic while staying put or on the go. Finally, the fabric is slightly textured, so it wears and looks just right for professional, athletic or casual wear. This shirt is perfect for working indoors or out in the heat. An innovative fabric-dying process uses about 10% of the water normally required to produce garments, which is terrific for the environment, while at the same time creating 100% color fastness. The color of this shirt will not fade even after 1,000 washes! Our All-Purpose Polo is made in Ghana in an ultra-modern factory bringing much needed jobs to one of the most impoverished areas in the world. There are a lot of reasons other than its superior quality, versatility and value that can make you feel good about buying this great shirt.

Features include:
-100% polyester performance fabric
-Tag-free Queensboro label
-Moisture-wicking
-Wrinkle resistant
-Stain resistant
-100% color fast
-Knit collar
-V-neck with self-fabric collar
-Moderate length hemmed sleeve

Show More
Customer Reviews
57 Reviews
57 reviews by

Trustpilot
0 by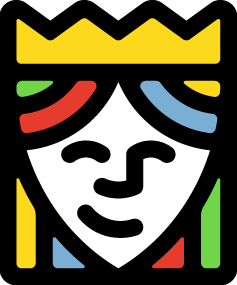 Queensboro
"It was expensive "

by Tht studio


2 days ago
"It seems like these positive reviews came from women that had not yet had the opportunity to wear this shirt. Yes they are soft and lovely when you see them but wear it once and it's done. The material snags so easily it renders the shirt useless. I bought these for a crew of volunteers and the shirts looked ready for the rag bag by the end of our event."

by Sheri Nash-Braun


4 days ago
"I love the quality and coolness of this shirt. Perfect for the South Florida heat."

by Essential Virtual Talent, Inc.


1 week ago
"Great product and logo looks great. Thank you. "

by Michael G.


2 weeks ago
"Very nice "

by The Cutie Behind the bar


2 weeks ago
"These shirts are so comfortable and made out of a sporty light type of material, no ironing needed. the V-neck looks like a polo can be work tucked on or out. Great buy!"

by Celia Sanchez


2 weeks ago
"I absolutely loved it!"

by In David's Memory


3 weeks ago
"This turned out great! Love that the material lets the air through so you don't get to hot!"

by Stacia Hebert Photography


3 weeks ago
"100% satisfied with my order. We LOVE the shirts. So soft against my skin. Great quality. Excited to wear this and will now be ordering 5 more. Thank you."

by Janelle McLeod


3 weeks ago
"Great value for the money. Can snag easily - but the purchase guarantee is wonderful!"

by Ruth


3 weeks ago
"Great quality and perfect embroidery"

by Palmetto Sun Balloons


1 month ago
"Very Nice!"

by Playersgate


1 month ago
"Great product for the money."

by Troy Schools - Services Bldg - Tech Dept


1 month ago
"The women, including myself said it is comfortable, appropriate sizing/good fit! Love it!"

by Shawnalea Garvin


1 month ago
"Poor quality. Snags very easily. Only wore a couple of times and now it's trash. Won't buy again."

by Eve's Creations


1 month ago
"The shirts came in just as ordered!"

by HOFFMAN EQUIPMENT


1 month ago
"The quality of work was amazing. Received so many compliments on these polo's."

by ups


1 month ago
"Love Them!"

by Elite Photo Booth Rental


1 month ago
"Great shirts comfortable to wear and the logo looks perfect!"

by Gun Cleaners Of Colorado LLC


1 month ago
"Very good price and quality"

by Bethel Baptist Church


1 month ago