Queensboro Embroidered Women's AP3 All-Purpose Performance Polo
Queensboro Embroidered Women's AP3 All-Purpose Performance Polo
Style #1425 View Men's Style
Select Quantity, Sizes & Colors
For quality, versatility and value the Queensboro All-Purpose Performance Polo is in a class of its own. That is why it is our best-selling polo! Why do we call this shirt the All-Purpose Polo? It is 100% wrinkle-resistant and never needs ironing, so it is great for travelling. It is also 100% moisture-wicking and barely even needs to go in the dryer. The All-Purpose Polo is medium weight, so it feels fantastic while staying put or on the go. Finally, the fabric is slightly textured, so it wears and looks just right for professional, athletic or casual wear. This shirt is perfect for working indoors or out in the heat. An innovative fabric-dying process uses about 10% of the water normally required to produce garments, which is terrific for the environment, while at the same time creating 100% color fastness. The color of this shirt will not fade even after 1,000 washes! Our All-Purpose Polo is made in Ghana in an ultra-modern factory bringing much needed jobs to one of the most impoverished areas in the world. There are a lot of reasons other than its superior quality, versatility and value that can make you feel good about buying this great shirt.

Features include:
-100% polyester performance fabric
-Tag-free Queensboro label
-Moisture-wicking
-Wrinkle resistant
-Stain resistant
-100% color fast
-Knit collar
-V-neck with self-fabric collar
-Moderate length hemmed sleeve

Show More
Customer Reviews
144 Reviews
144 reviews by

Trustpilot
0 by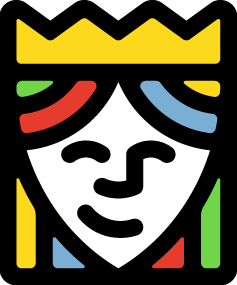 Queensboro
"Perfect we bought ten and one lady said her 2x was too small. No one else complained. "

by Catalyst Church on Raceway


20 hours ago
"Light on body with perfect message visible. Will be back "

by HERMY TECH


23 hours ago
"Loved its perfect"

by Lotus excellence cleaning


1 day ago
"Great shirt. A little thin and will require wearing something under the shirt. "

by LARRY


1 day ago
"As always The Queen comes through. great job, Again!"

by Pesky Pelican Brew Pub


3 days ago
"Great!...."

by Essentials Massage and Facials


6 days ago
"Material feel great..👍 fit perfectly."

by Amy Avila


1 week ago
"Great fit and the shirt does run a little large but perfect fit. Very high quality and I will definitely order more."

by Pappas Roofing and Constructio


1 week ago
"Great Customer Service "

by Commercial, Residential, Acrea


1 week ago
"Smaller than I thought it would fit. Hoever it still is a nice shirt"

by BETHESDA MBCLR


2 weeks ago
"Beautifull. Excellent quaility"

by CATV SERVICES INC


1 month ago
"Great clothing. "

by One Stop Safety Shop


1 month ago
"Awesome quality and they fit perfectly!!"

by Gold Standard Auto Services LLC


1 month ago
"Always reliable and great quality "

by savannah crawford


1 month ago
"Bought these for the staff. Fit great and look great"

by Blue Water Christian Academy


1 month ago
"This shirt is so comfortable! It is lightweight, not boxy and long enough so it doesn't hike up. I love it!"

by Lori McDowell


1 month ago
"Great guarantee and great products for the value."

by Frank Rivero


1 month ago
"Take a wild but we got everything right "

by Dos amigos


1 month ago
"Queensboro did a great job providing shirts for my business. They went the extra mile for me. The is customer service is exceptional. "

by Abby


1 month ago
"Excellent will be placing a bigger order in the near future, thank you"

by NY Legends Barbershop


1 month ago