Queensboro Embroidered Women's AP3 All-Purpose Performance Polo
Queensboro Embroidered Women's AP3 All-Purpose Performance Polo
Style #1425 View Men's Style
Select Quantity, Sizes & Colors
For quality, versatility and value the Queensboro All-Purpose Performance Polo is in a class of its own. That is why it is our best-selling polo! Why do we call this shirt the All-Purpose Polo? It is 100% wrinkle-resistant and never needs ironing, so it is great for travelling. It is also 100% moisture-wicking and barely even needs to go in the dryer. The All-Purpose Polo is medium weight, so it feels fantastic while staying put or on the go. Finally, the fabric is slightly textured, so it wears and looks just right for professional, athletic or casual wear. This shirt is perfect for working indoors or out in the heat. An innovative fabric-dying process uses about 10% of the water normally required to produce garments, which is terrific for the environment, while at the same time creating 100% color fastness. The color of this shirt will not fade even after 1,000 washes! Our All-Purpose Polo is made in Ghana in an ultra-modern factory bringing much needed jobs to one of the most impoverished areas in the world. There are a lot of reasons other than its superior quality, versatility and value that can make you feel good about buying this great shirt.

Features include:
-100% polyester performance fabric
-Tag-free Queensboro label
-Moisture-wicking
-Wrinkle resistant
-Stain resistant
-100% color fast
-Knit collar
-V-neck with self-fabric collar
-Moderate length hemmed sleeve

Show More
Customer Reviews
213 Reviews
213 reviews by

Trustpilot
0 by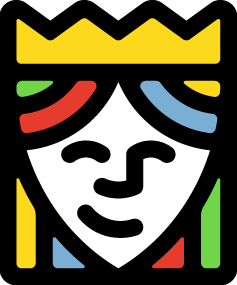 Queensboro
"Sizes run about a size smaller than normal in the mens, about two sizes smaller in women's, but other than that the shirts are nice, and a good value. I just hope they don't shrink and get even smaller!"

by Ronald Corbitt


1 day ago
"Very good quality "

by Fitch's Finest Cleaning Servic


3 days ago
"Sleeves are actually shorter than they appear in the catalog picture. Quality of shirt is excellent. "

by JoAnne


1 week ago
"I love the fit of this shirt. I wear a large and bought a large and it is true to size. Will be buying more. The embroidery is perfect on this shirt material. The material is soft and thick. "

by Rob M


1 week ago
"The quality of the fabric is good and it fits very comfortable. "

by Titan Pharmacy


1 week ago
"Love the logo and quality. My entire staff ordered shirts. "

by Lillie's Helpers


3 weeks ago
"I received my shirts today and I can't be happier! good quality, they fit me perfectly. I loved them!!!"

by Bright klean llc


1 month ago
"Great fit and great materials "

by DENARD WILLIAMS


1 month ago
"I ordered these for a vocal touring ensemble. They endured 3 states and 2 countries and are still holding up a year and a half later. No snags. No stains. Not fading or shrinking. I just orded more in another color at the request of my singers. Thank you Queensboro!"

by Bellevue Community Church


1 month ago
"Perfect as always! "

by GForceTech, LLC


1 month ago
"Quality, Price, Selection"

by STEVEN LEE


1 month ago
"I'm so pleased. Great material, and comfortable fit. "

by Vansha Parker


1 month ago
"Great quality, perfect for the job "

by Sergio Sagastume


1 month ago
"Wish I knew about the Queen earlier. The products are the best price for price and the material is hands down are awesome! I stand behind what I said."

by Antonio


1 month ago
"Truly worth the price, the look, the feel and the quality is bar none "

by Sunbiz Cleaning


1 month ago
"The women's AP3 polo is a wonderful shirt. From my female staff members, "It is feminine without being too girly." "

by Zio Carlo Cafe


1 month ago
"My order was great just like usual, I keep coming back to order more. The performance polos are our favorite product."

by Bailey Preschool


2 months ago
"Excellent "

by Worcester Flower Shop


2 months ago
"Perfect polo for work when you're always on the go. "

by Aventura Manager, LCAM


2 months ago
"The golf team girls loved the shirt. "

by Longfellow Middle School


2 months ago