Queensboro Embroidered Women's AP3 All-Purpose Performance Polo
Queensboro Embroidered Women's AP3 All-Purpose Performance Polo
Style #1425 View Men's Style
Click Product Colors To Get Started
Click a color to select a product
For quality, versatility and value the Queensboro All-Purpose Performance Polo is in a class of its own. That is why it is our best-selling polo! Why do we call this shirt the All-Purpose Polo? It is 100% wrinkle-resistant and never needs ironing, so it is great for travelling. It is also 100% moisture-wicking and barely even needs to go in the dryer. The All-Purpose Polo is medium weight, so it feels fantastic while staying put or on the go. Finally, the fabric is slightly textured, so it wears and looks just right for professional, athletic or casual wear. This shirt is perfect for working indoors or out in the heat. An innovative fabric-dying process uses about 10% of the water normally required to produce garments, which is terrific for the environment, while at the same time creating 100% color fastness. The color of this shirt will not fade even after 1,000 washes! Our All-Purpose Polo is made in Ghana in an ultra-modern factory bringing much needed jobs to one of the most impoverished areas in the world. There are a lot of reasons other than its superior quality, versatility and value that can make you feel good about buying this great shirt.

Features include:
-100% polyester performance fabric
-Tag-free Queensboro label
-Moisture-wicking
-Wrinkle resistant
-Stain resistant
-100% color fast
-Knit collar
-V-neck with self-fabric collar
-Moderate length hemmed sleeve

Show More
Customer Reviews
71 Reviews
71 reviews by

Trustpilot
0 by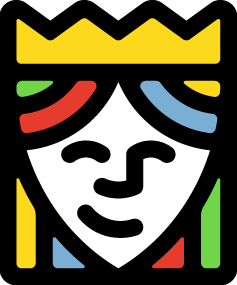 Queensboro
"Great price & quality work on name logo!"

by 1st Coast School of Insurance LLC


5 days ago
"Logo is perfect, material is good deal for the price, and sizing is true to size."

by Victoria Moore Moore


2 weeks ago
"Great good looking shirt."

by cusknightscastle2006tomer


1 month ago
"Nice shirts"

by Family First Life Balanced Options


2 months ago
"shirts are soft and nice"

by customer


2 months ago
"First time to order the women's style and they are great. "

by Reese Marketing


2 months ago
"The item is easy to wash, very comfortable and very classy."

by Alexander France


2 months ago
"it was excellent thank you finally received it "

by customer


3 months ago
"second order for shirts good quality"

by HOGG SHOPPE


3 months ago
"Be wary, these snag easily! I love the feel and shape of these polos but even though they wash well, they snag! It's such a shame. "

by Nicole Weiler


3 months ago
"This shirt has held up well in the summer heat. They always look great and are easy to care for. The embroidery is 5 star. I have multiple colors and I am very pleased with this purchase."

by Covenant Broker Real Estate


3 months ago
"Looks and feels great! "

by Savior Auto


3 months ago
"I have purchased these shirts for our staff and we absolutely love them! They look great for a casual day at the office or for an event where we all need to match! "

by Beloved Haven, Inc


3 months ago
"Soft material love the feel"

by AVERIA LILLEY


4 months ago
"It was expensive "

by Tht studio


4 months ago
"It seems like these positive reviews came from women that had not yet had the opportunity to wear this shirt. Yes they are soft and lovely when you see them but wear it once and it's done. The material snags so easily it renders the shirt useless. I bought these for a crew of volunteers and the shirts looked ready for the rag bag by the end of our event."

by Sheri Nash-Braun


4 months ago
"I love the quality and coolness of this shirt. Perfect for the South Florida heat."

by Essential Virtual Talent, Inc.


4 months ago
"Great product and logo looks great. Thank you. "

by Michael G.


4 months ago
"Very nice "

by The Cutie Behind the bar


4 months ago
"These shirts are so comfortable and made out of a sporty light type of material, no ironing needed. the V-neck looks like a polo can be work tucked on or out. Great buy!"

by Celia Sanchez


4 months ago