Queensboro Embroidered Men's AP3 All-Purpose Performance Polo
Queensboro Embroidered Men's AP3 All-Purpose Performance Polo
Style #1424 View Women's Style
For quality, versatility and value the Queensboro AP3 All-Purpose Performance Polo is in a class of its own. That is why it is our best-selling polo! Why do we call this shirt the All-Purpose Polo? It is 100% wrinkle-resistant and never needs ironing, so it is great for traveling. It is also 100% moisture-wicking and barely even needs to go in the dryer. The All-Purpose Polo is medium weight, so it feels fantastic while staying put or on the go. Finally, the fabric is slightly textured, so it wears and looks just right for professional, athletic or casual wear. This shirt is perfect for working indoors or out in the heat. An innovative fabric-dying process uses about 10% of the water normally required to produce garments, which is terrific for the environment, while at the same time creating 100% color fastness. The color of this shirt will not fade even after 1,000 washes! Our All-Purpose Polo is made in Ghana in an ultra-modern factory bringing much needed jobs to one of the most impoverished areas in the world. There are a lot of reasons other than its superior quality, versatility and value that can make you feel good about buying this great shirt.

Features include:
-100% polyester performance fabric
-Tag-free Queensboro label
-Moisture-wicking
-Wrinkle resistant
-Stain resistant
-100% color fast
-Knit collar
-3-button placket with dyed-to-match buttons
-Classic length hemmed sleeves

Show More
How To Measure
| | | | |
| --- | --- | --- | --- |
| | S | M | L |
| chest | 35-37 | 38-40 | 41-43 |
| sleeve | 33 | 34 | 35 |
| neck | 14 - 14 1/2 | 15 - 15/12 | 16 - 16 1/2 |
| | XL | 2XL | 3XL |
| chest | 44-46 | 47-49 | 50-52 |
| sleeve | 36 | 37 | 38 |
| neck | 17 - 17 1/2 | 18 - 18 1/2 | 19 19 1/2 |
Customer Reviews
538 Reviews
538 reviews by

Trustpilot
0 by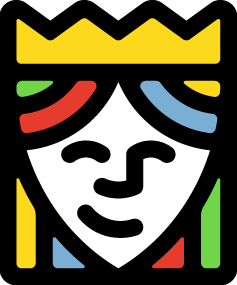 Queensboro
"Very Comfortable shirt. Just the right amount of flex. The embroidery is impeccable "

by Stephen Halleck


4 days ago
"Polo were in good shape. The logo looks great and does not appear to be low quality. Two out of five polo I purchase has some yarns coming off the side, but was able to cut without causing to much damage to the polo. "

by FRESHCOAT of Edmond


4 days ago
"Great customer service"

by Rob


6 days ago
"I bought 5 of theses (in various colors) back in April, and I love them. I am ordering 7 more for myself and my brother (who is joining the business). These never wrinkle, stay dry, and fit great. I was concerned that they would snag easy and I would just admit that you get what you pay for....however, I have had these for 5 months, and wear these a lot when I am out making sales calls...or just need a nice looking polo when I got out. I have NOT had one snag, run, or even a thread come loose in the 5 months I have had them. I HIGHLY recommend these shirts for anybody looking for a great, affordable, logo-embroidered shirt!"

by Premium Payment Systems


6 days ago
"Absolute hot garbage. The fit is great. The embroidery was perfect. But these shirt are terrible. You even LOOK at them and they snag or tear. I am not hard on clothing. But these shirt cannot be considered 'all purpose' much less even office shirt. Seriously, I got a 3 inch snag from the door panel in my car. "

by Lone Star Drone


1 week ago
"Awesome, Awesome "

by Zap Grier


1 week ago
"Excellent quality, awesome embroidery "

by Jorge Hidalgo


1 week ago
"Awesome fit, comfortable, and affordable. I'm going to order more colors!"

by Legacy Driven LLC


1 week ago
"These are way better then what o expected. The fit was perfect and quality was great for the price. "

by Two Rivers Urgent Care & Welln


1 week ago
"The shirts were better than I could have imagined."

by Noble Network of Charter Schoo


1 week ago
"Excellent product!"

by Daniel


2 weeks ago
"I love this fabric for feel and comfort. I just wish it wasn't so prone to snagging. "

by Charleston Middle School


2 weeks ago
"its always good quality"

by D&W Cleaning Services


3 weeks ago
"Great product quality for the money. The only caution is it is a very tapered fit. "

by JAL Group LLC


3 weeks ago
"Wish the logo was a little larger otherwise I absolutely love our shirts"

by Work Zone Traffic Control LLC


4 weeks ago
"This is my second time ordering these shirts and I love them. Order 2 of this type and 2 of another to try out and found the fabric, wearability and life cycle after many washes to be great with the AP3 so I came back for a restock as my main uniform choice. They hold up to bleach for those who wash houses for a living as we do. They hide small dirt stains well (on blue shirts). The fit is true to size and they do not shrink much, if any after being washed and dried countless times. I like the pop up sale price on them the most. A great and professional shirt for a nice price. "

by Clean Wash Experts


1 month ago
"Came out real nice. Looking like a real professional now. Thanks :)"

by Rising Comet Laser Customs


1 month ago
"Great job as always "

by Hachmann-Mier


1 month ago
"Love it so much"

by Keller Williams


1 month ago
"Amazing stuff "

by AMERICAN AUTO SOLUTIONS LLC


1 month ago