Nike Golf Embroidered Men's Dri-FIT Pebble Texture Polo
Nike Golf Embroidered Men's Dri-FIT Pebble Texture Polo
Style #1037 View Women's Style
Select Quantity, Sizes & Colors
This is the latest innovation from one of the most trusted names in the sportswear industry. The Nike Golf Dri-FIT Pebble Texture Polo is a great addition to a series of iconic polos from Nike Golf.
Co-brand your logo with Nike and never wonder what to wear golfing again! The light- weight understated herringbone texture of this great shirt combines with moisture wicking, high performance Dri-FIT fabric for high end style and comfort. One of the best shirts we have ever sold, this shirt will keep you dry, cool & current.
Features include a self-fabric collar, two-button placket and open hemmed sleeves. Pearlized buttons add a nice contrast to the shirt color. Complete with authentic embroidered Nike left sleeve branding and made of 3.9-ounce, 100% polyester.
Nike Style 373749

Features Include:
-Herringbone Texture
-Dri-Fit Fabric
-High performance fabric, moisture wicking
-Self-fabric collar, two button placket and open hem sleeves.
-Pearlized white buttons
-Authentic Nike branding with trademarked Nike swoosh
-Made of 3.9-ounce, 100% polyester

Potential Uses:
-Brand with a logo for company apparel
-Durable high performance fabric ideal for golf or tennis

Show More
Customer Reviews
28 Reviews
18 reviews by

Trustpilot
10 by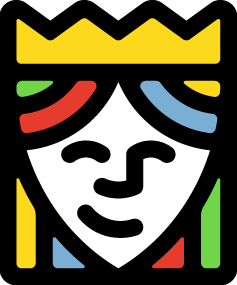 Queensboro
"perfect purchase "

by Bennie Brownlee


3 weeks ago
"I bought a bunch for my employees and they looked good until they washed them. The color must be ironed or you will look very messy. The bigger issue is the SNAG. Every one of my employees has a snag or 2 on his front area and it looks so bad I had to ask them not to wear those anymore. What a waste of money. "

by RV READY


3 weeks ago
"Good polo for the money. "

by STEAMZ, Expert Carpet Care


1 month ago
"Very happy with the quality of the product and the embroidery. "

by Pawsitively Fabulous! LLC


2 months ago
"The shirt fits well and I like the way it looks "

by Augustine Flores


3 months ago
"Quality material, comfortable fit and function are tops with this Nike Dri-FIT Pebble Texture Polo. With our embroidered logo, it speaks class with our customers."

by VINNY AMATULLI


4 months ago
"Fits good looks good for the first week, then it gets snags all over. Waste of money, poor quality for a Nike product. "

by Pael Digital Marketing


8 months ago
"Lite weight and way too big. Not fitted at all."

by Computer Design Consulting Ser


9 months ago
"love them and breathe well"

by Black Diamond Paving


11 months ago
"I ordered this polo when it was on sale. The material is nice and the embroidery is good quality. The shirt is a lighter and thinner material than expected but still a good shirt. "

by Shannon


11 months ago
"Love the feel, the fit and the overall look of this top! Our go to for office event shirts."

by Chiquita


2 years ago
"Shirt seemed great, but the first time I wore each of the shirts (ordered 2) they got snags and runs in them. I can wear them around the house now but not in a professional setting."

by Adelsberger Marketing


3 years ago
"These polo shirts are just so comfortable. I ordered black and it's even cool in the sun. You cannot go wrong with this polo in any color."

by Emergency Reporting


3 years ago
"Great product - love the contrast stitching"

by The Food Leadership Group


3 years ago
"Great quality! The embroidered logo turned out great on this shirt!"

by Single Source Procurement


3 years ago
"These are the perfect shirts for my business in the summer. The value is incredible TY Queensboro!"

by Carl Barone Piano Service


3 years ago
"Cool and light material, but not a fan of the Nike logo"

by Chiquita


3 years ago
"These are great polos - I'm a golfer and have had many golf shirts over the years, these are my favorites. The tag is identical to the off the rack Nikes at any golf store: Nike Dry-Fit Stay Cool (style #363807) The embroidery was perfect! Someone has said these snag easily, and yes they do - they're not made for construction work, holding puppies or kittens with sharp claws, but for 99% of what you should be using them for, you'll look like a million bucks. Easily the best casual shirt out there on the market. Queensboro is the only store I'm aware of that could give Nordstrom's a run for their money in customer service! BZ!"

by william reece


3 years ago
"Very nice"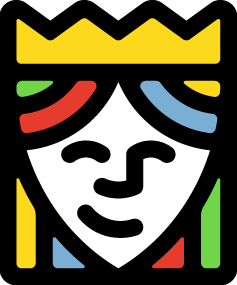 by Tommy


4 years ago
"I ordered a total of 16 of these shirts as I own several Nike golf polos and absolutely love them. This shirt IS NOT EVEN CLOSE TO THE SAME QUALITY SOLD IN NIKE STORES. At first the shirts look great and perform well in the heat however they snag on any little thing and now that we have had them for a few months all 16 of them are essentially ruined and look like total garbage."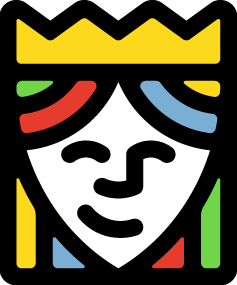 by Andrew the electrician


4 years ago