Select Quantity, Sizes & Colors
These are printed, not embroidered face masks. The National Institute of Standards and Technology (NIST) just released a study indicating that the most effective face mask, short of a "N95" surgical mask is a multi-layer 100% cotton mask with a little texture on it. You can see an article on the study on the
NIST website.
These masks are 4 ply 100% cotton jersey fabric and have just a little texture. They are soft, durable and washable and the most affordable option we have found for a decorated face covering. Unfortunately, in order to keep this price as low, there is a 100 piece minimum per color, and a one color restriction on your logo. For more face coverings, some with lower minimums, and other printed and embroidered Covid related products, please click on the link at the top of this page titled Face masks and PPE.
Features include:
- Body: 100% Cotton, 4 Layers, 125 GS
- Binding And Ear Loop: 95% Cotton, 5% Spandex
- For Non-Medical Use
- Single Imprint Color Only
- Imprint Area: Middle Center (Nose/Mouth): 3 1/2"W x 2 1/4"H
Show More
Customer Reviews
31 Reviews
31 reviews by

Trustpilot
0 by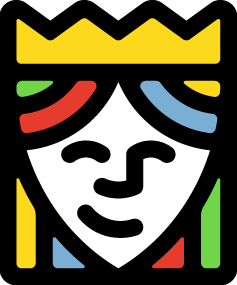 Queensboro
"Would order these masks if minimum was lower. As you can see from other reviews, small business owners want to provide masks for their staff, but cannot order these with a 100 min. order. "

by CostaRicagal


1 day ago
"Send an update if you guys decide to lower your min to order. I have two small businesses so I would need them with two different logos, possibly even three different logos but small businesses of around 8, 2 and 2 employees each business, no way we can afford it. Moving on. "

by Alane M.


1 day ago
"Im jumping on the bandwagon here, minimum quantity of 100 is too much for our small business. "

by Candela Beachwear


2 days ago
"With 15 employees not ordering 100 sorry, moving on to next company. "

by American Heritage Railroad


3 days ago
"Wow, 100 minimum? I think you guys can see from the reviews that we sure would like it to be more in the 10 quantity at most."

by HollisServices.com


3 days ago
"I actually had to double check was Queensboro. Never heard of an absurd minimum of 100 pieces with you guys. Especially for small business. Im a company of 2 employees. I definitely would consider a 10 order minimum. Hope you consider changing the minimum. Im am always happy with the quality you guys put out."

by fuzzy friends mobile pet spa


3 days ago
" c'mon a 100 count minimum is way to many"

by Blue Sky Dronography


3 days ago
"Would love to be able to purchase these but with a minimum of 100, just cannot justify the cost."

by Peggy Van Steenburg


4 days ago
"100 minimum is way to many for small business. Give us the choice to choose the quantity."

by New Covenant Bibleway Church


6 days ago
"100 minimum is to high. I have a staff of 8. 50 for a reusable mask would be a better minimum for for an order. $450.00 for 100 face masks is to big of an order for small businesses right now. Please reconsider or let us buy 50 at the $4.95 pricing. "

by AT YOUR SERVICE CLEANING CO.


6 days ago
"100 is way too much. Let us buy 25 and we'll do it. "

by Terry Howard


1 week ago
"100 minimum is way too high "

by Scott Singleton


1 week ago
"I cannot justify ordering 100 face masks. We are a small company and we just do not have the need for 100 face masks. They would last me months and months before I could get them used. I agree with most posts on here though and your company is awesome though!!"

by Edge Business Systems


1 week ago
"Charge a little more so that we can purchase 5 or 10 of them."

by Michael Vergere


1 week ago
"I am a small company, 100 is to large a minimum. Please make the min like 10."

by John White


1 week ago
"Need 25 .."

by Ghettobilly


1 week ago
"We love your company and products. Please make it accessible for small business. I would love to order 25 or even 50. "

by Corado Construction


1 week ago
"As many are saying. 100 minimum. Wow. I can buy just a few shirts and was ready to order some so let me know if you adjust minimums for us small business owners!!"

by SC Home Improvement, LLC


1 week ago
"I'll make a deal with you. Bring the minimum down to 25 or 50, and I'll place an order. 100 is too much for my small Nonprofit. "

by David Asbery


1 week ago
"I love this product but like all other small business owners, the 100 minimum quantity is just too many. With 8 employees it isn't justifiable."

by Linda Gordon


1 week ago