25 Oz. Aluminum Bike Bottle
Today's Sale Price
$3.00
(REGULARLY $4.29 )
36 PIECE MINIMUM PURCHASE PER ITEM COLOR
Others sell this or a similar item for
$6.28
Save 52%
Single Color Imprint Only
- Imprint Area: 3"W x 4-1/2"H
- Approx. Item Size: 9-1/2"H

Features include:
- Screw On, Spill-Resistant Sip Top Lid
- Easy Carry Handle
- Meets FDA Requirements
- BPA Free
- Hand Wash Recommended to Protect your Logo

Show More
Customer Reviews
11 Reviews
11 reviews by

Trustpilot
0 by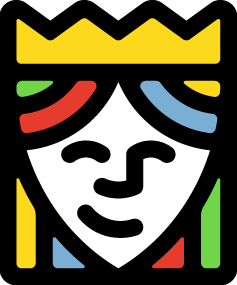 Queensboro
"Came in better then expected. Love them! I love every product I ever ordered thru this company. "

by Mildred Nieves Brockmeyer


5 days ago
"Loved the product! High quality!"

by Lisa Huddleston


5 months ago
"Very sturdy and cost effective "

by Troy


10 months ago
"Great water bottle for the price. Clients like them and a great value. Logo does scratch off, but still a great deal. "

by Matt Miller


11 months ago
"Pretty disappointed in this water bottle. It looks decent and the printing on it is ok, but it doesn't function as a water bottle because there is no air vent. You cant actually drink from it. I had to drill a hole in the top for it to work (for all 36 bottles, which was the minimum order). It was on sale for a reason i suppose. "

by Rex wang


1 year ago
"Good quality for reasonable price."

by Key


1 year ago
"These are so great! We ordered them for a fundraiser and everyone loved them. They are high quality and a fantastic price. So thankful to have found this company."

by Constance Beher


1 year ago
"Awesome give aways for a fund raiser and to market my business."

by Gloria Castillo


1 year ago
"Very nice for the price. Ordered another set."

by Loya Exteriors, LLC


1 year ago
"Can't beat it for $3"

by BOLDJets


1 year ago
"Came out very sharp looking and people love them "

by Roots Medical


1 year ago