Queensboro Embroidered Six-Panel Structured Twill Hat
Queensboro Embroidered Six-Panel Structured Twill Hat
Style #8053
Select Quantity, Sizes & Colors
The Queensboro Six-Panel Structured Twill Cap is a classic, mid-profile hat. The structured crown is molded to keep its shape throughout multiple uses. This hat is comparable to some of the most well-known brands, and its durability makes it perfect for embroidery. The six panels provide multiple location options for your logo. The adjustable velcro closure is an added plus to find that perfect fit!

Features include:
-100% cotton twill
-Structured
-Mid-Profile
-Velcro Closure
-Six Panels

Show More
Customer Reviews
70 Reviews
70 reviews by

Trustpilot
0 by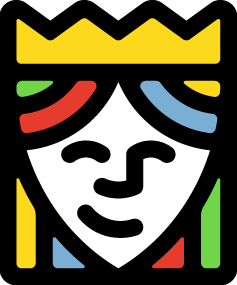 Queensboro
"The hats fit perfectly"

by Precision & Attention & Detail


1 week ago
"Item was beautiful and perfect."

by Beast Mode Plumbing


2 weeks ago
"These hats are just what we need for the summer, they are awesome and still look very professional. "

by Swept Away MDI LLC


2 weeks ago
"A reasonably priced cap with an embroidered logo. Nice overall product."

by Gloria Carper


1 month ago
"Great must have product."

by Jonathan Aguilar


1 month ago
"I don't remember what I paid for this hat, but I would gladly have paid a few dollars more, after trying it on. It feels quite small and I have a fairly average or smaller sized head. The logo stitching and placement were great! Just didn't love the actual hat, which isn't the fault of this company. "

by Natasha Ferguson


1 month ago
"A new logo and hat has now become a most popular offering in just a few days of receipt. The embroidery is exceptional. "

by CEG Casino Education Group


3 months ago
"Great quality for the money"

by Clyde's Big Daddy's Sauce LLC


3 months ago
"Logo looks good on both color hats. "

by David Auchey


4 months ago
"Excellent hats and embroidery!"

by Glen Coombe


5 months ago
"Great product and excellent embroidery!"

by Glen Coombe


5 months ago
"Our car club members were very pleased with the hat. The quality of your work is excellent. I would have rated everything at the highest level but since my head is so big, that's a tall order. I would like to place another order very soon. Thank you, Rick"

by Rick Merkow


6 months ago
"I like the hat. But my boy won't give it back to me. I'll have to order another one soon. "

by MNKpro


6 months ago
"This item was a gift for a family member and he LOVED it so much he is going to start using the company to do his company's items"

by Jennifer Rivera


7 months ago
"Good quality, nice fit"

by Pappas Roofing and Constructio


8 months ago
"I like this product. It feels comfortable, even on my BIG HEAD. But can certainly easily accommodate smaller adults, or both sexes, too. Although it may not fit as well if you had a football player sized head. I like that it has Velcro and not a buckle in the back. Because the worst feeling in other hats is when you lean back against a wall, or cushion, and the buckle pushes on the back of your skull. Nothing like that happens with Velcro! Beyond comfort, it looks good, neat, and simple, when I check myself in the mirror. I have already recommended this hat to others in my volunteer organization. And I look forward to ordering more of them in the future. And I wear this hat proudly, displaying my corporate logo for all to enjoy. "

by Summer Fun and Heat


8 months ago
"Hi I love these hats👍🏽I wish the previous hats was this same kind. Could you see if my previous orders are the same style number? Thanks "

by VINCENT BROWN


9 months ago
"they were great quality "

by bauer construction group


9 months ago
" they were awesome"

by T C R Construction


10 months ago
"One of our Originals and it seems, All the Ladies Love The Way These Fit @ Suwannee River Rest!"

by Suwannee River Rest


10 months ago